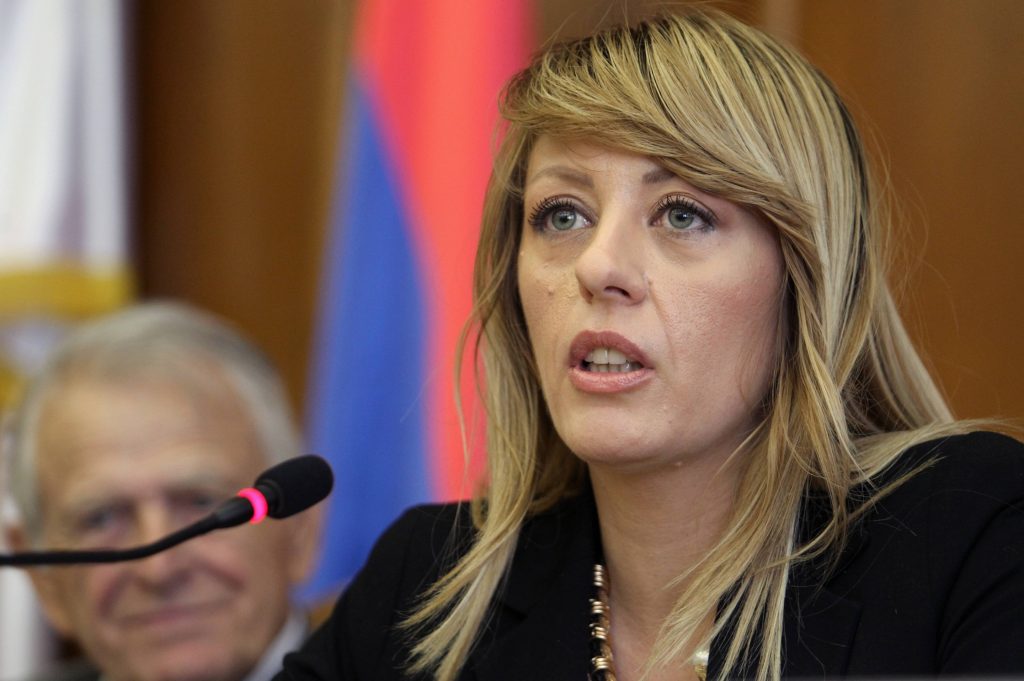 European integrations remain the priority of Serbian government, minister in charge for relations with the EU Jadranka Joksimovic said on Friday. She added that Serbia "do not consider EU to be a cash mashine" but rather as the project for stability, peace and good living standard.
At the opening of the conference for cross-border cooperation in Belgrade, Joksimovic said that Serbia should not retreat before the problems that exist within the EU, but "to make the best assessment of its interests", in order to ensure the progress of its society.
Joksimovic's statement came amid reports about the alleged "Russian pressure" on Serbia.
Considering regional stability and development, the Serbian minister said that country should "learn lessons" from the other states that passed through the accession process, stressing that European integrations "are best and most reasonable path" to reform the society.
Joksimovic announced that her ministry and EU Delegation in Serbia would organize an event with the aim to present other countries' experiences to all municipalities in the Serbia. The minister added that her ministry has established good cooperation with public administration ministry "to identify all possibilities and needs" in local level.
She claimed that current government – led by prime minister Aleksandar Vucic since 2014 – has a more effective approach to EU than its predecessors.
When it comes to Europen funds, Joksimovic said that Hungary, Poland and Slovakia are good examples for using them to "develop their internal strength and economy". She appealed to municipalities to take part in EU projects.
Joksimovic noticed that some municipalities receive payments from the national budget, "despite the fact they have money"./IBNA