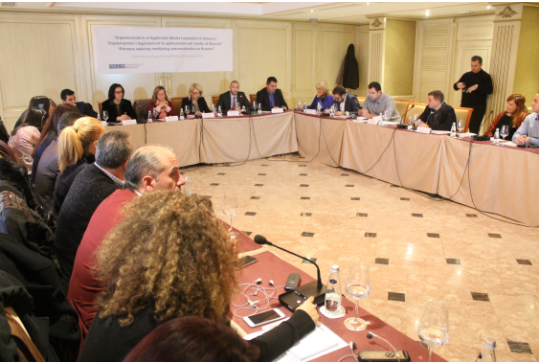 Free access to public documents in Kosovo is very problematic, although the legal framework and legislation for free access to official documents exists.
State institutions are not transparent with the media to offer the official documents that they possess.
Journalists find it difficult to have access on government documents, bills and normative acts that are approved by governments and ministries as a result of this institutional bureaucracy.
This was the conclusion of the round table called: "Implementation of the applicable legislation for media in Kosovo", organized by the OSCE presence in pristine.
Dane Koruga, head of the Media Office of OSCE, said that access to these public documents is problematic.
He also said that RTK needs another funding in order to protect its privacy and in order not to be funded by the government.
Meanwhile, Xhevahire Izmaku, head of the Commission for Public Services, Local Administrators and Media in the parliament of Kosovo,  said that one of the problems relates to the law on access to public documents.
Izmaku also said stressed the problem of online media, for which she said that they are not regulated, do not have an address and it is not known where they operate from.
Meanwhile, the head of the Association of Journalists of Kosovo, Shkelqim Hysenaj said that one of the challenges remains the compliance with the law on access in official documents and that journalists find it difficult to have access in these documents. /balkaneu.com/