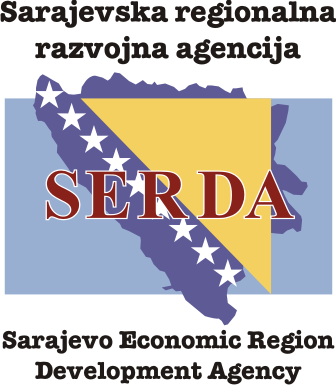 By Maja Tuljković – Sarajevo
The Sarajevo Regional Development Agency (SERDA) formed a center for the support and promotion of European integration (CePPEI). This Center deals with practical aspects of adapting to EU standards and its main goal is to increase the level of awareness of the EU.
The Center gathers and processes data on the process of European integration, regional economic development and practical application of European standards, and lends practical support to legal entities, especially small and medium businesses, institutions, nonprofit organizations and citizens looking for information for the preparation of projects and applications for obtaining grants from the EU pre-accession funds.
Therefore, SERDA is organizing programs on writing and managing EU projects. The first program for training on the tools and necessary skills for successful writing, applying and managing EU projects was held in July, and representatives of cantonal ministries, local communities, educational institutions, NGO's, as well as individuals who wanted to improve their own knowledge and learn how to take advantage of EU funds participated.
The second cycle of training on writing and managing EU projects began, and in the next two weeks representatives of the Canton Sarajevo Ministry, local community, private companies, NGO's and individuals will undergo an intensive training program.
The first training program encompasses the area of understanding of the EU, financial assistance programs and EU funds, making proposals to the PCM and filling in applications for EU funds. The second program encompasses the area of planning and coordination in the implementation of projects, contractual obligations of a beneficiary, financial statements and the implementation of public procurement processes.
Participants will undergo intensive training through presentations, workshops, simulations, case studies, interactive work with students, such as focusing on the selection and development of project ideas, creating high-quality project proposals, preparation of tender documents, as well as the implementation of EU projects that carries a large number of challenges.
After they successfully complete the program, participants become members of the Club Project Academy, and they will meet periodically to exchange the latest information and experiences on EU funds.