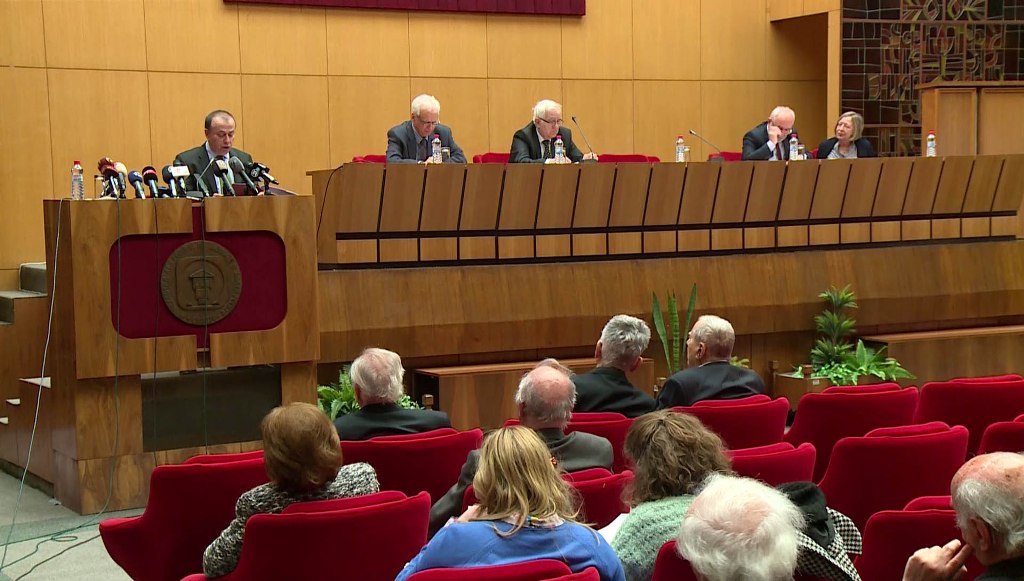 Political tension and the latest protests against the platform of Albanian political parties have sparked a debate among academics in FYROM.
Academic Mitko Mandzukov has been the one who has openly come out against the implementation of the Albanian Platform. According to him, this platform would mean federalization of the country. He said that the implementation of this platform would make FYROM an Islamized state, encouraged by the idea of Greater Albania.
"Now, the platform of Albanian parties hurts the feelings of Macedonians a hundred times more. It is time for Albanians to apologize and withdraw from their platform, while the international community must distance itself from it", Mandzukov says.
Academic Izet Zeqiri, who only last year became member of this academy, said that the stances of academic Mandzukov are regressive and damaging for the future of the country.
Academic Luan Starova said that no tragedy will befall the Macedonian language from such political platform. He added that he's been writing for 40 years in two languages and he doesn't feel that the Macedonian language is threatening the Albanian language.
Meanwhile, the head of the Academy of Science and Art, Taki Fiti said that there must be transparency in unveiling platforms and in the reactions against it.
"All the proposed solutions may be in line with the Constitution of the Republic of Macedonia. The academy will offer its opinion for every legal solution that is proposed. We must act quickly and do everything in order for the crisis to end as soon as possible", the head of the academy said.
After these debates, the Academy came out with a joint statement declaring that all political parties must be responsible and that they must not allow for the situation to produce cross ethnic tension./balkaneu.com/