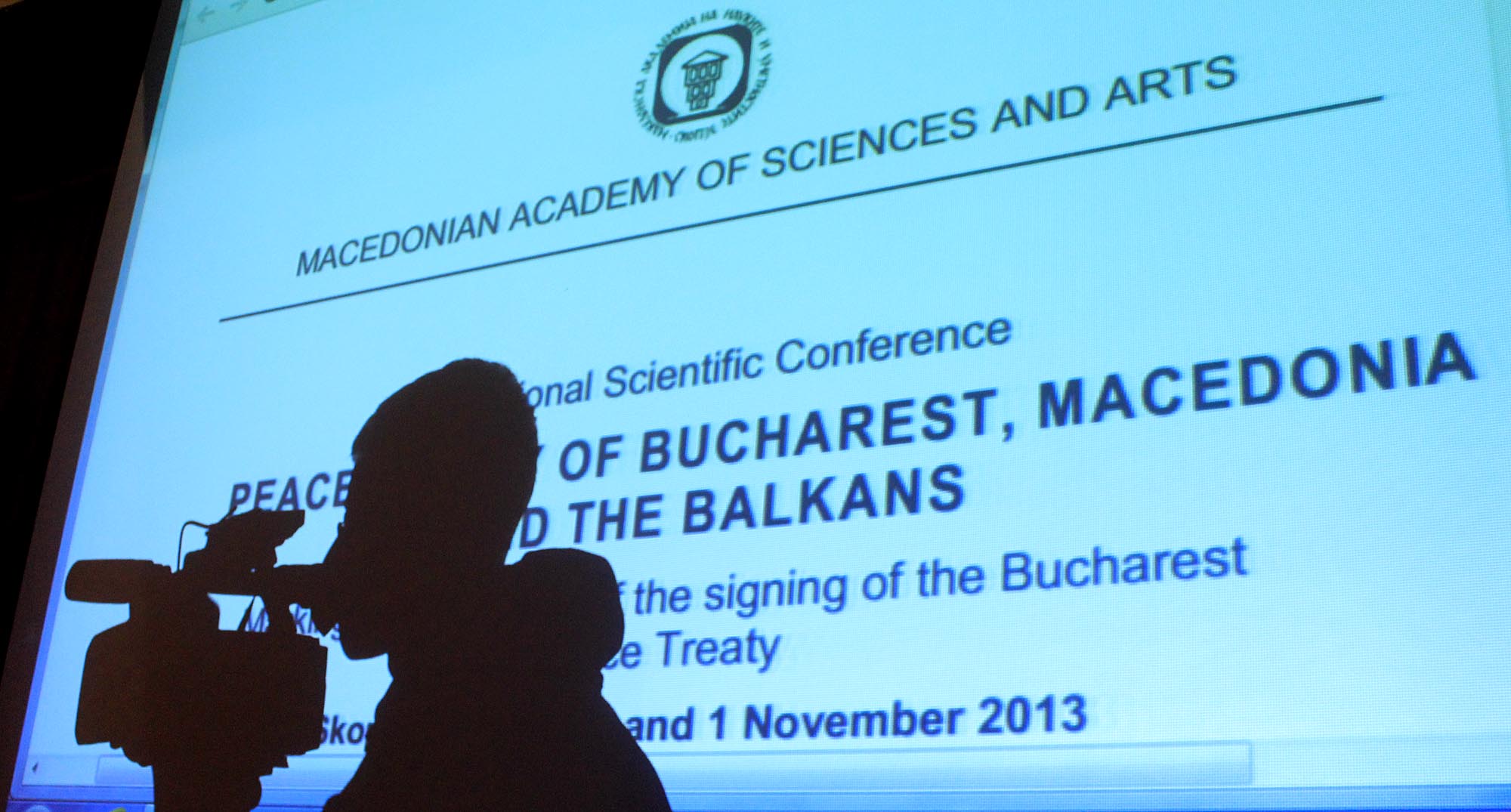 Skopje, October 31, 2013
Academics in FYROM have returned their focus to history by criticizing the Agreement of Bucharest of 1913 of damaging the interests of the Macedonian people. This has been the conclusion issued today by the scientific international conference "Bucharest Peaceful Agreement, FYROM and the Balkan" which is taking place in Skopje hosted by the MacedonianAcademy of Sciences and Art.
"The consequences are eternal and we're feeling them more than ever, because we're talking about the division of an entire nation", declared Blazhe Ristovski, known as the main author of "Macedonian Ecyclopedia".
According to him, if FYROM was given independence or autonomy in 1993, then there would be no problems whatsoever with neighbors.
University professor, Stefan Vllahov Micov said that 100 years after the peaceful Agreement of Bucharest, problems for FYROM are the same. According to him, the great powers, USA in particular, must help us with the problem of the name dispute and not hinder the solution to this problem.
For professor Todor Cepreganov it seems as if many things from history are repeated if one takes into account what's happening about the acceptance of FYROM in NATO and EU. Present in this conference were also participants from Kosovo, Albania, Serbia, Croatia and Russia. /ibna/