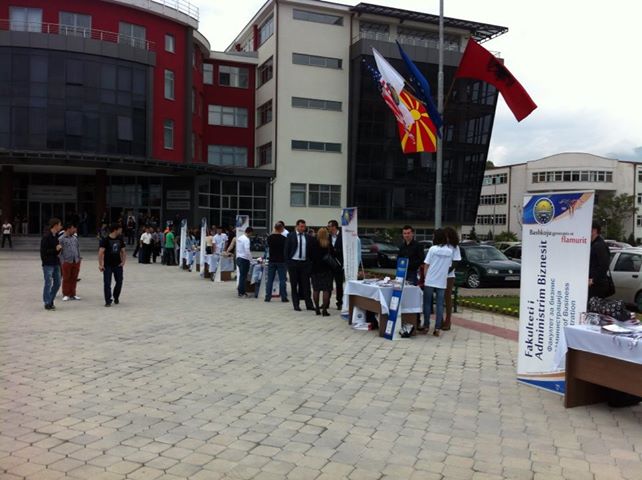 Skopje, September 16, 2013
New academic year 2013/2014 kicks off today in all public and several private universities in FYR Macedonia.
Minister of Economy, Peshev held a speech during the opening of the academic year at the Faculty of Economics in the University of Skopje.
Minister of Education and Science, Spiro Ristovski and rector of "Saint Cyril and Method", Velimir Stojkovski participated in the first class of the Faculty of Natural Sciences, while vice Minister of Education and Science, Safet Neziri will be at the State University of Tetotvo.
The five public universities in Skopje, Manastir, Tetovo, Shtip and Ohrid, had 25.624 vacancies for new students, out of which 10.351 were in the University of Skopje. /ibna/