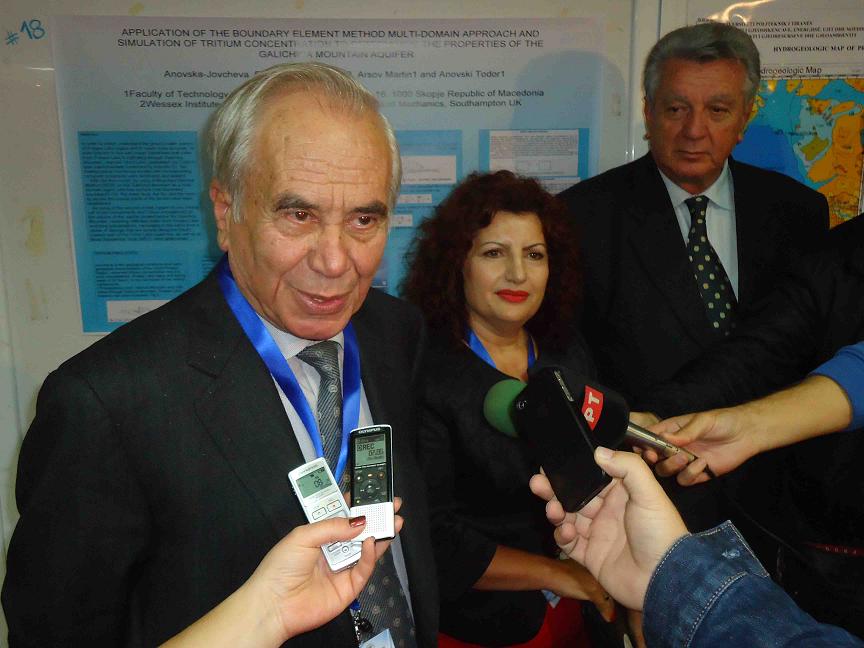 Skopje, October 28, 2013
The vice chairman of the Science Academy of Albania, Musafer Korkuti and the head of the Science and Arts Academy of FYROM, Vlado Kambovski have met in Struga today in the framework of a scientific conference on the lakes of Ohrid and Prespa.
Korkuti and Kambovski have avoided open issues between the two academies, especially in relation to the "Macedonian Encyclopedia", which has sparked debates in Albanian academic circiles.
Head of the Science Academy of Albania, Muzafer Korkuti said that all open issues must be discussed through scientific debate.
"The only joint path is the path of confrontation and that of scientific debate, in spite of the existing differences that the two Academies have. We're here today to hold a debate in spite of our differences. This conference is a good sign of our joint path", said Korkuti.
Academics and experts of different domains in this conference are discussing on geology, hydrology and geo hydrology, research and biodiversity and other aspects relating to the Ohrid and Prespa lakes.
The opening of the Conference was saluted by the vice Minister of Environment of Albania, Djana Pejko and the Minister of Ecology of FYROM, Abdulaqim Ademi. /ibna/