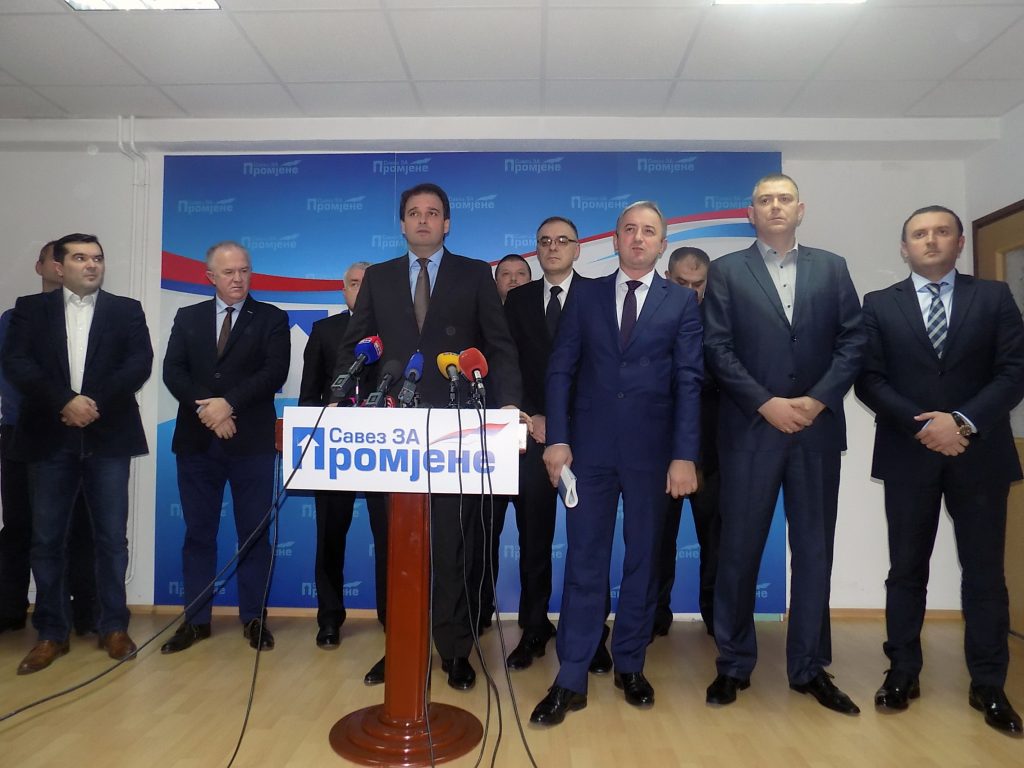 Alliance for Change / SzP / decided on Monday to suspend any kind of cooperation and communication with RS President, Milorad Dodik, and his SNSD party, because, as representatives of this coalition concluded in Banja Luka, he doesn't act as the President of all citizens.
After the high level coalition meeting, president of the Serb Democratic Party (SDS) as the biggest opposition party, Vukota Govedarica, said at the press conference that "Dodik forbids the Government from transmitting any positive vibes from Government to the municipal level".
He added that the RS Government is trying to distance itself of Dodik's statements with the announcement that, on Thursday in East Sarajevo, will hold a session with Mayors from the area of the Sarajevo-Romanija region. Govedarica said that SzP urges the entity Government to work in the interest of all citizens, regardless of who is mayor.
"We had a chance to see how Dodik treats his opponents, breaking the constitutional order in RS, but we think that his last statements are extremely worrying, because they come after the election and his triumphant victory. This is a horror that must stop", Govedarica said.
A few days ago, several TV stations transmitted the records of Dodik's speech on the SNSD Main board session, when he stated that RS Government will help the municipalities which have mayors from this party and those where SNSD didn't won the elections, will get nothing from entity budget. SNSD denied the authenticity of the records. Their reaction didn't stop SzP coalition from holding the session and breaking all links with SNSD and Dodik.
"We will seriously consider to take all legal actions in this case. In the coming days we will form a team of lawyers that will determine in which segments of the RS Constitution Dodik violated", Govedarica said.
He stressed that, if Dodik, the SNSD and the RS Government want radicalization of relations in RS, they will have it. Govedarica added that he will not go to meet Dodik despite the invitation of the RS President.
Govedarica said that SDS is considering withdrawing its MPs from RS National Assembly and announced that the highest party institutions will discuss this issue in the near future. If SDS decide to do it, the most likely is that other parties of this coalition will follow and RS will find itself in parliamentary crisis./IBNA
Photo: SRNA News Agency