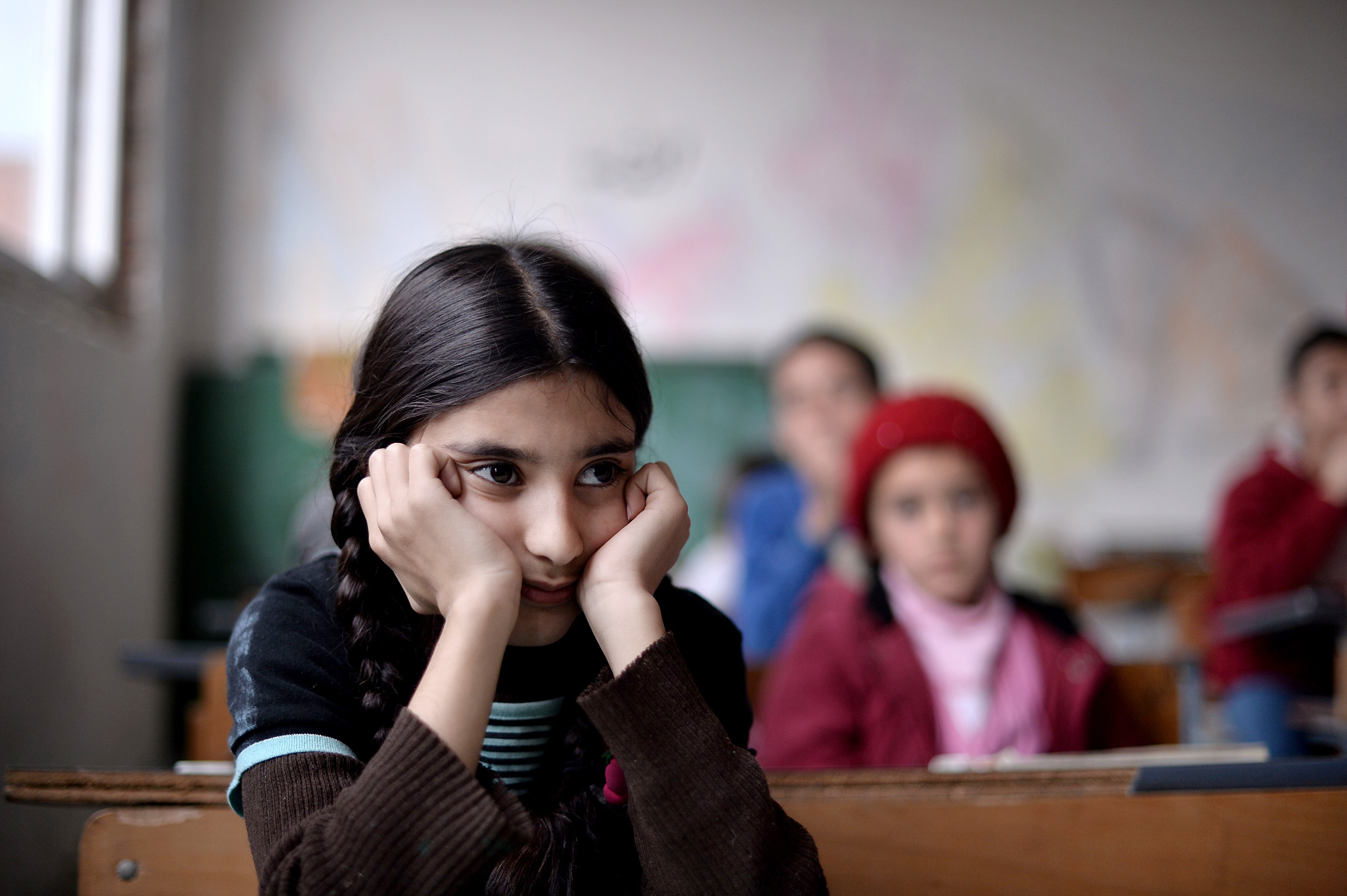 By Clive Leviev – Sawyer of The Sofia Globe
More than 400 refugee children will not be attending school in Bulgaria because of absurd regulations, including requirements such as the submission of a range of official documents from their home country – hardly possible when that country is seized by civil war.
This is according to a September 2 report in Bulgarian daily Sega, 13 days ahead of the start of the new school year, which said that of more than 520 refugee children in Bulgaria, only 96 had been signed up to go to school.
The report cited sources from within the State Agency for Refugees. The story comes against a background of a significant increase in 2013 of refugees coming to Bulgaria, mainly because of the crisis in Syria.
Recently, officials have claimed a renewed increase in refugee arrivals in Bulgaria.
Currently in Bulgaria there were Syrian children who had not been to school for three years, the report said.
According to various data, about 2000 children in Bulgaria with refugee or humanitarian protection status had missed at least one academic year.
The Bulgarian Red Cross said that in 2013, only about 50 children with refugee status.
Sega said that this was not because, as the State Agency for Refugees claimed, that there was low interest among refugees but because of the red tape involved in sending a child to school in Bulgaria.
The agency was complying with an ordinance from the year 2000 on the reception of refugees in schools, even those this ordinance should no longer be valid because it was based on scrapped legislation on asylum and refugees.
The ordinance requires that children who want to go to school should first undergo a course in the Bulgarian language and then be tested in their proficiency in the language by a special committee.
However, such courses have only begun to be organised in the past few months and so far only volunteers teach children at refugee centres.
Bulgaria's Education Act requires that for a child who comes from another country to be enrolled in school, six documents must be produced, including a formal statement of the subjects studied, class marks, and so on, all translated and officially certified as legally valid. Fees must be paid to the state for this process.
"However, when it comes to a country amid a civil war, this is impossible," Sega said.
The report quoted the experience of a volunteer who managed to contact the right school in a child's home country and got someone to agree to issue and send a document – a process that involved paying $600, postage excluded, with part of the money needed to bribe officials in the ministries and some to bribe armed people along the way, "and part of the money for those who might not come back alive with the document".
For many people, such fees are prohibitive. Further, Bulgarian fees for the certifying bodies are about 120 leva (about 60 euro).
There were attempts to change the law in recent months but they got no further than first reading when the 42nd National Assembly was dissolved, the report said.