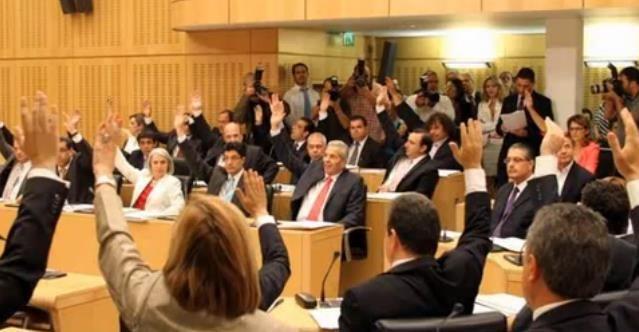 Nicosia, February 24, 2016/Independent Balkan News Agency
By Kyriacos Kyriacou
Cyprus' political parties will see significantly lower voter turnout at 2016's parliamentary elections than that of the last elections, a poll by Prime Market Research for Sigma TV's programme "Sigma Kalpi" showed on Tuesday.
As published by the tv channels website "sigmalive" the poll looked at what the turnout would be if an election were held on Sunday, and in total about 25 per cent of voters would abstain if this was the case.
Ruling party DISY would be first with 20.9 per cent, which is five points lower than the 2011 elections.Left wing AKEL is next with 15.2 per cent, 10 points lower than 2011.  The following parties are centrist Democratic Party (DIKO) with 8.4 per cent, Citizens' Alliance (Symmachia Politon) with 3.8 per cent, Movement of Social Democracy (EDEK) with 3.7 per cent, other with 3.4 per cent, Greens with 2.8 per cent, nationalist party Elam with 2 per cent, and European Party (EVROKO) with 1.3 per cent.
10.6 per cent of those polled said that they were undecided.  The majority of respondents (54 per cent) said that they would vote, while 19.6 per cent said that they would definitely not vote.
The parties' position on the Cyprus problem was the main criteria for about 35.9 per cent of the people polled, with economy, ideology, the candidates, and the party leaders following as the main criteria.
The head of EDEK, Marinos Sizopoulos, has gotten the most negative opinion of all the political leaders, with Andros Kyprianou (AKEL), Nicholas Papadopoulos (DIKO), Averof Neophytou (DISY), Giorgos Lillikas (Symmachia Politon), Dimitris Syllouris (EVROKO), and Giorgos Perdikis (Greens), following.  Perdikis, aside from the low votes for his party, has the best reception among those polled.  The party leaders have a better acceptance than their parties.
As such the majority of people in the survey agreed with the way President Anastasiades is handling the Cyprus problem, but are divided on the developments in the Cyprus issue.
On the final Cyprus plan, 42.1 per cent said that the developments in the Cyprus talks would produce a plan that the people would vote against, and 24.3 per cent said that the plan would be voted for.  Another 33.6 per cent said that they are undecided.