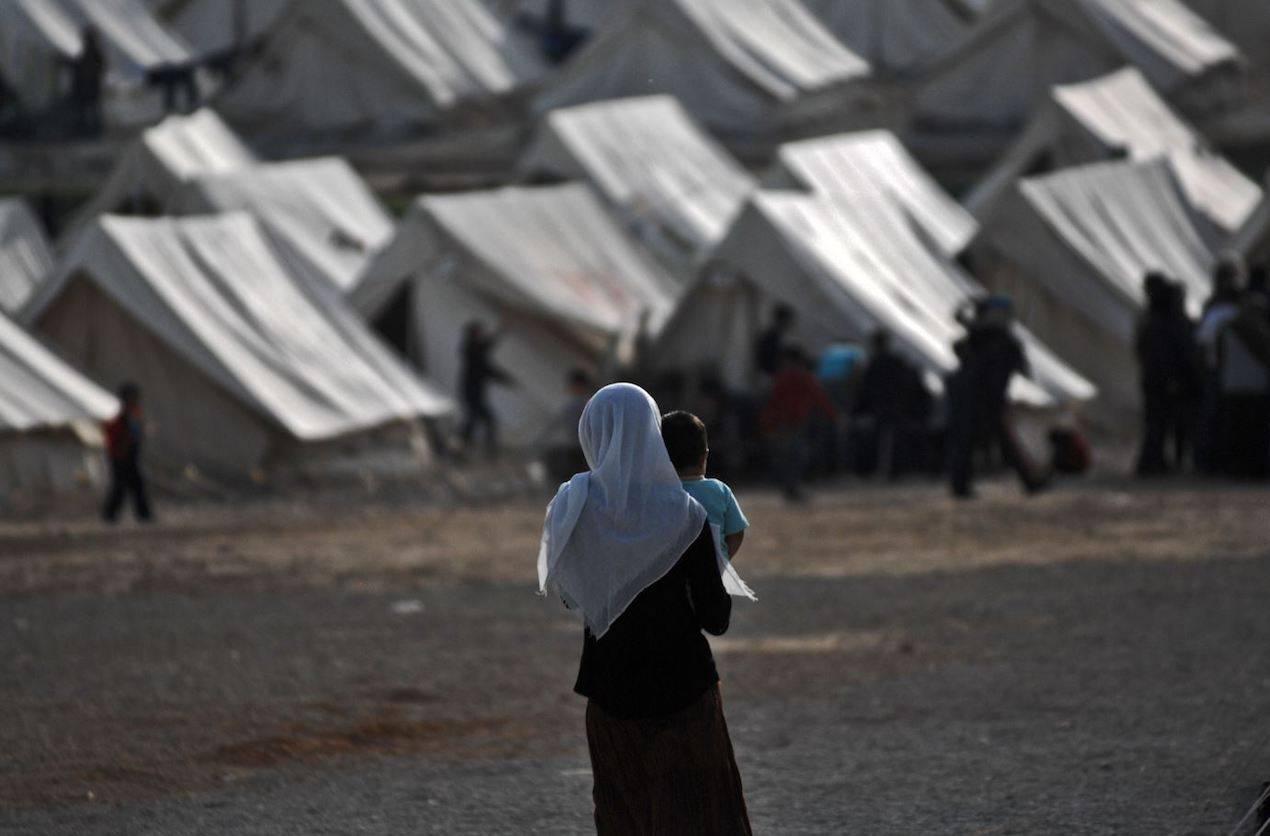 The first part of the process of transferring refugees and asylum seekers from the island of Lesbos to northern Greece was completed today. With the goal being the island's decongestion, 640 people are being transferred to Thessaloniki and from there to hospitality centers, first to Kilkis, and then to other cities in mainland Greece. Another 720 asylum seekers are scheduled to be transported tomorrow.
The increase in refugee flows in recent weeks has resulted in Lesbos' existing structures to prove unfit to respond, with the most typical example being the reception and identification center in Moria. With a maximum capacity of 3,500 at the beginning of August, the number stood at 5.000, which then exceeded 10.000 when the inland relocation program was interrupted. Therefore, the Moria center today constitutes the largest refugee across Europe.
Looking to provide decongestion and a response to the new outburst of refugee flows, during an extraordinary meeting on Saturday the government firstly decided to relaunch the procedure of transportations towards mainland Greece and furthermore to abolish the examination of asylum applications by a secondary committee, as was the case up until now. In case of a first refusal, the plan is for the asylum seeker to be immediately returned to his country of origin.
According to SYRIZA, the abolition of secondary examination of asylum claims grossly violates Community law and case law, and also contradicts the practice of countries with advanced frameworks for asylum procedures, "such as England, in which this procedure has been in force for decades". Indeed, the opposition considers that its abolition will lead to all applications being rejected in the Courts, as provided for in Administrative Law, which is expected to result in much longer delays in decision adoptions, "further creating congestion problems in the Courts as well as leading to major litigations and the exploitation of the applicants".
Government sources accused SYRIZA of having created an irrational legal construct, "unique, complex, resulting to a non-stop recycling of asylum applications". As the government points out, the only beneficiaries are "human rights traffickers, other sorts of traffickers and other exploiters of migrants and refugees". "Active security does not mean illegal, but rather comprises an obligation of every country and is applied by every EU country, except for SYRIZA's Greece", the Ministry of Citizen Protection highlights.
The other opposition parties also responded to the government's decisions, while the head of Amnesty International in Greece reacted strongly. As G. Sakellaridis notes, the abolition of secondary committees is against "half the community, refugee and international humanitarian law". "Either they do not know why these asylum committees exist or they do not care," Amnesty International's chief stresses, concluding: "In any case, they will lose." Some estimate that the government's decision is expected to provoke reactions from human rights organizations as well as from EU's institutions. /ibna