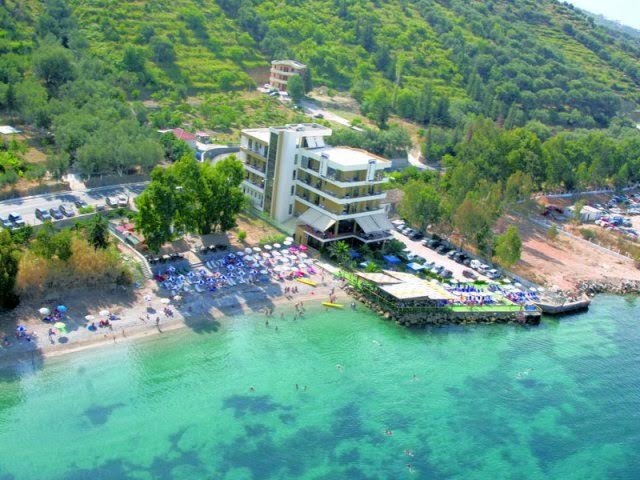 Tirana, 20 June 2016/Independent Balkan News Agency
Edison Kurani
Russian authorities, including the embassy of the Russian Federation in Tirana, are intensively promoting these days, the arrival of Russian tourists to Albania, in the framework of the summer tourist season.
The Russian embassy says that a group of Russian tourists held a tour where they left with the best impressions from Albania.
The familiarizing journey organized for Russian tour operators in Albania by the National Agency of Tourism, included the following itinerary: Tirana-Durres-Vlora-Saranda-Gjirokastra-Berat-Kruja-Tirana.
The deputy minister of Economic Development, Tourism, Commerce and Enterprise, Ervin Mete talked to the heads of Russian tour operators on the ways of establishing tourist links between the two countries and the boosting of the number of Russian tourists coming to Albania.
Russian ambassador to Tirana, Alexander Karpushin, said that one of the main challenges is to establish direct air connections between Moscow and Tirana and to organize tours for Russian journalists to Albania in order for them to be acquainted with the country.
The promotion of a positive image of Albania in the Russian market and the engagement of Russian speaking guides with Russian tourist groups were some of the commitments of the Russian side.
But the main thing that Russian tour operators demanded was the improvement of the Albanian tourist infrastructure, including the creation of "all inclusive" system hotels.
Russian tourist operators expressed their best impressions of Albania and its tourist potential, which is still unknown for Russians.
***
The visit by Russian tour operators aims at attracting Russian tourists to Albania, but what's more important to them is the offering of one important standard, all inclusive service.
Turkish resorts, where Russians used to go for years in a row, offer all inclusive services. What's more, the majority of them offer advanced services such as Ultra All Inclusive, De Lux Ultra All Inclusive and High Class Ultra All Inclusive.
Prices varied from 300 to 1500 euros for ten days, including all services offered by a resort.
Thus, Russians had god used to quality services and good prices.
But how likely is for Russians to "swarm" Albania?
Little or entirely impossible, at least for the time being.
Currently, Albania doesn't have any resorts that offer any all inclusive services. What's more, there are no proper resorts, besides some efforts being made. But, they are far from the standards that Turkey offers in the beaches of Antalya and Bodrum.
Meanwhile, prices in Albania remain high. In the south, one room costs between 500 to 2000 euros for 10 nights and it only includes breakfast. What's more, Albania has a very poor infrastructure and minimum capacity for a potential market. /balkaneu.com/