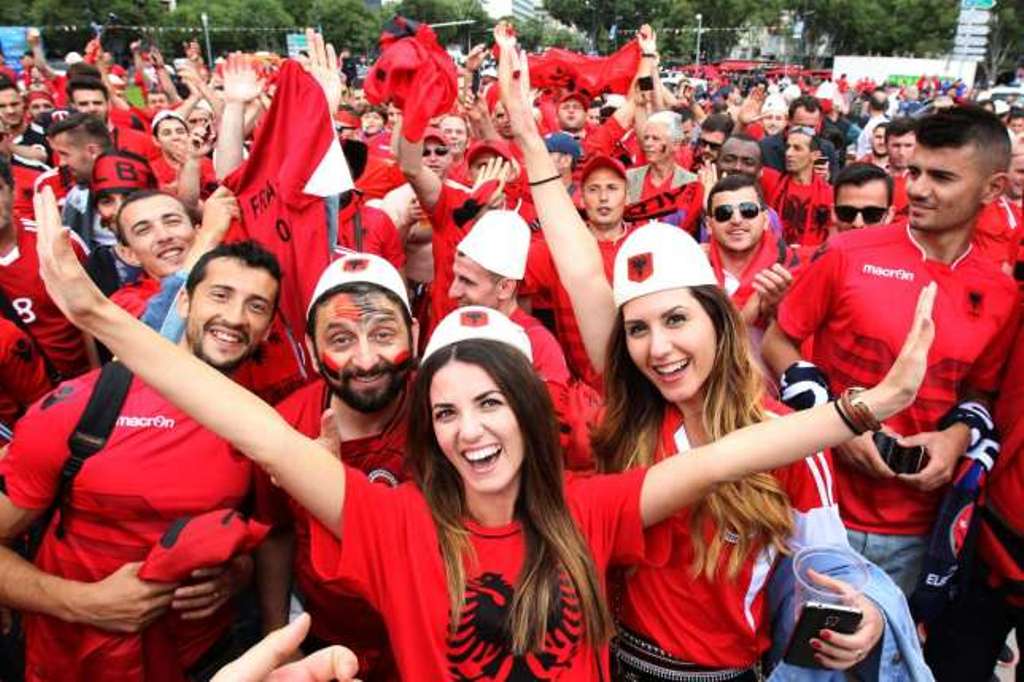 The Swiss national football team is expected to play Serbia today in Kaliningrad stadium in Russia. Many people in Kosovo are looking forward to this match because four Albanian players are part of the Swiss team.
Albanian football fans are expecting Valon Behrami, Xherdan Shaqiri, Granit Xhaka and Dzemaili to make a good appearance in a match which has a sentimental value for every Albanian.
The whole of the village of Zheger, where the Swiss talent, Xherdan Shaqiri was born, has been decorated with Swiss flags.
But, this enthusiasm is also linked to the great desire that Kosovans have for Serbia to lose, due to the tense relations that exist between the two countries and the fact that Serbs have lobbied against Kosovo's independence.
Arben Kosumi from Pristina told IBNA that he would have wanted Kosovo to participate in this world cup.
"Given that Kosovo and Albania are not playing in this world cup, then we will support the Swiss team which has three players from Kosovo and one from Macedonia. I want Serbia to lose because this country has not been friendly with its policies for our country", he says.
Meanwhile, Kosovan ambassador to the US, Vlora Citaku has also expressed her support for the Swiss national team.
Meanwhile, there are also many Serbs living in the Serb communes in Kosovo rallying for the Serb national team.
Kosovo declared its independence in 2008 following a bloody war against Serbia from 1998 until 1999. Belgrade continues to refuse Kosovo's independence. Despite the process for the normalization of relations, the two countries often go through tense moments with each-other. /ibna/