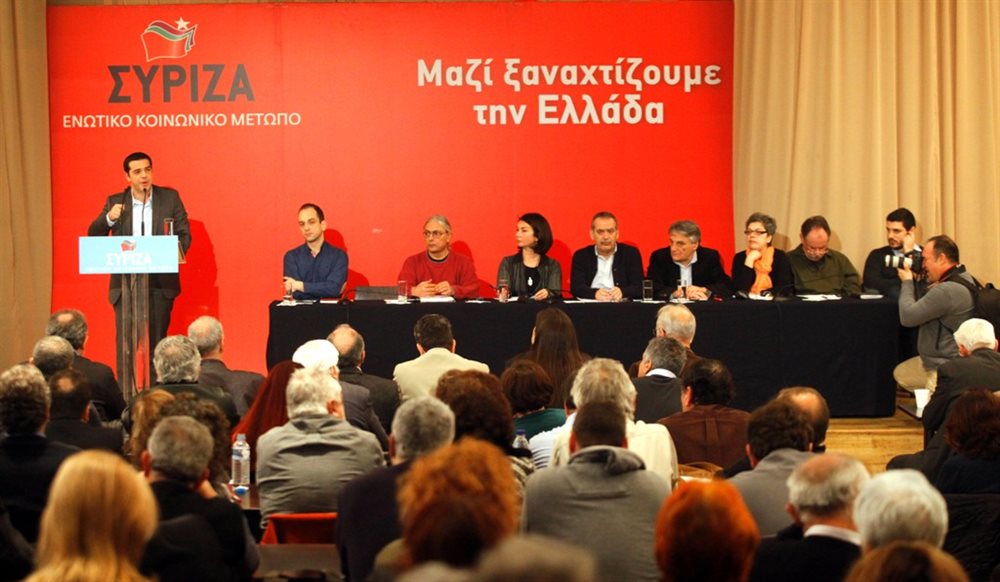 SYRIZA's Central Committee will be meeting for two days and its agenda includes the governmental policy, the prerequisites for a clear exit from the memorandum, as well as national issues such as the negotiations with fYROMacedonia on the name issue, and regional developments.
The meeting of the SYRIZA Central Committee will begin with a speech by the President of SYRIZA and Prime Minister of the country, Alexis Tsipras, a few days after the vote on the multi-bill with the prerequisites for the closing of the third evaluation and the Eurogroup on January 22.
The multiple open issues on an inter-party level, as well as the challenges faced by the government, will top the meeting, while there is a positive atmosphere after the enlargement of the parliamentary group with the accession of independent MP Theodora Megaloikonomou.
The general positiveness also reinforces the ending period of the memorandum obligations, in late August, with market signals being encouraging for the next day in Greece.
As expected, all issues will be raised and all views will be noted down at the SYRIZA Central Committee meeting, as the coming months are considered crucial for Greece and the government…/IBNA
Photo (Library)