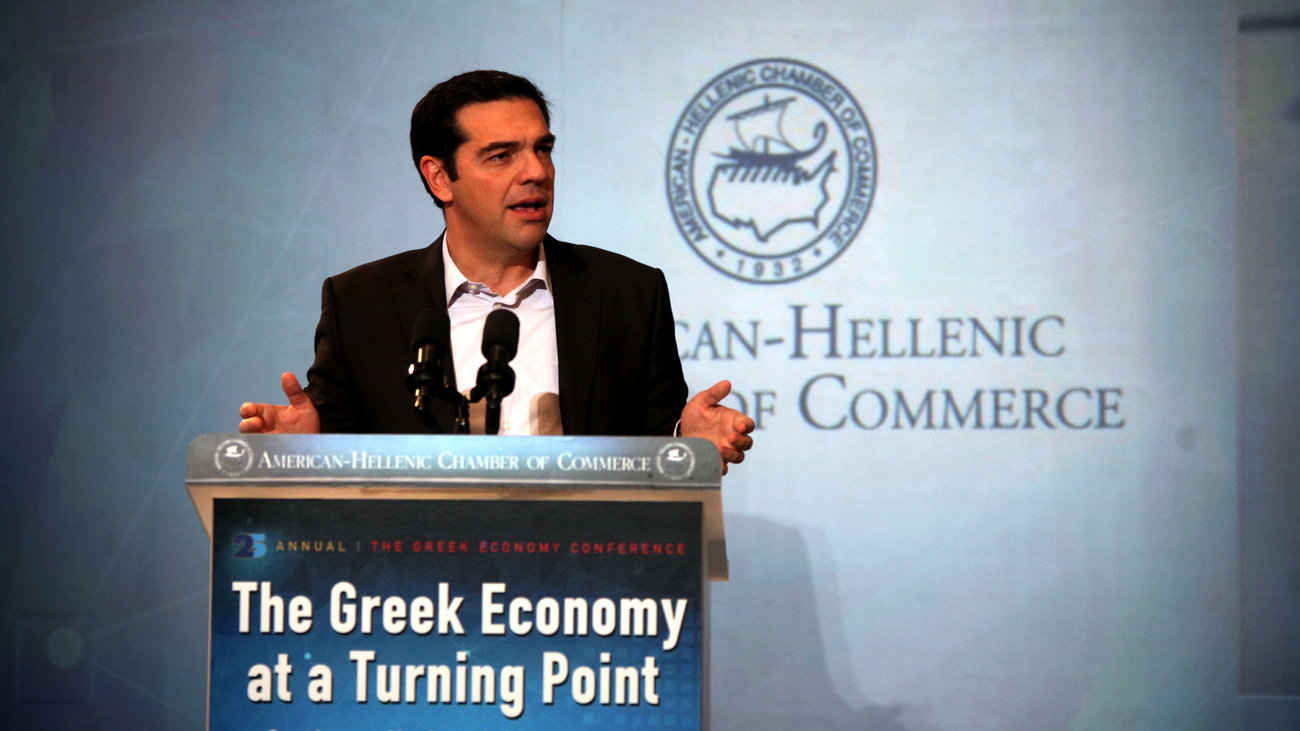 Athens, December 2, 2015/Independent Balkan News Agency
By Zacharias Petrou
Greek prime minister Alexis Tsipras addressed an American-Hellenic Chamber of Commerce conference in Athens on Tuesday.
"If 2015 was the year Greece secured its place in the Eurozone and ended the so-called 'Grexit' talk, then 2016 must be the year the country will start its exit from the crisis", the PM said in his speech at the high-profile annual business forum.
The prime minister said that "unlike what was happening with the governments of PASOK and New Democracy which were forced to implement a program and an agreement, this government's political plan is not confined to the implementation of the agreement." Instead, Tsipras said, his administration has a plan for growth and social justice and is determined to implement it.
"The year 2016 will be the year that will consolidate the long-term political, economic and social stability in our country," the Greek premier said, adding "the only unswerving and irreplaceable condition for political stability is respect for the popular verdict which was delivered three times this year."
Tsipras also argued that for the debate on Greek debt restructuring to start, the country must wrap up its program review which is why the government's goal is to complete it as soon as possible, while simultaneously protecting the weak, such as pensioners. This goal is achievable, said the prime minister, noting that it would be easier if all political parties agreed on these issues.
The prime minister's comments came as speculation is mounting in the last few days over whether the government will need to prop up its majority of 153 in the 300-member parliament ahead of votes on thorny issues such as social security reform.
Even State Minister Alekos Flambouraris hinted at a possible cooperation with the Union of Centrists, led by Vassilis Leventis. Tsipras, however, was quick to push back such scenarios speaking to Syriza MPs in parliament on Tuesday afternoon.
Having assured lawmakers that "we will do everything to avert further painful cuts" he added that whether the opposition supports the government or not its program will be implemented. The dogs may bark but the caravan goes on," Tsipras characteristically quipped.