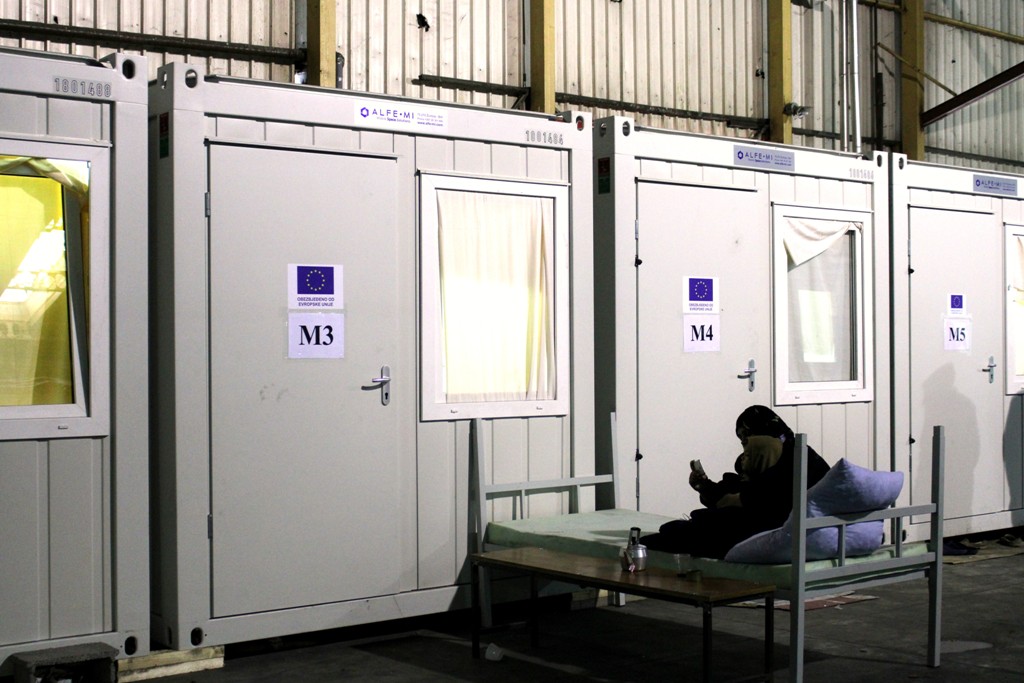 According to official data of the BiH Service for Foreigners' Affairs, more than 23 000 migrants entered Bosnia and Herzegovina this year. Most of them are coming from Pakistan, Afghanistan, Iraq and Libya, official data say.
About 4 000 migrants are located in eight refugee centres, waiting for better weather to try to cross the border, in an attempt to reach their desired destinations in European Union. Most of them said that they would apply for asylum for no other reason than not to be returned to the previous country. In truth, just five percent of them submitted an application for asylum but state authorities did not approve any of them.
Although the majority of them are in shelters, there is still a certain number of migrants living outdoor and trying to cross the border on illegal border crossings. Recently, a group of migrants tried to get to Croatia over the mountain Plješevica and the Rescue Service had a lot of problems finding them and returning them back to safety. One of them is still in the hospital in critical condition. If they manage to cross the border, despite the difficulties, the Croatian police is waiting for them and most of the migrants are return back to BiH. In order to help the migrants and BiH to deal with this kind of crisis, the European Union allocated EUR 9.2 million through various projects in the past months.
The funds have been allocated for several activities, such as relocation of migrants and refugees from exposure to inhumane conditions at the Trnovi camp in Velika Kladuša to the nearby Miral camp, which currently hosts around 600 migrants.
According to EU information, the former student dormitory Borići that had housed migrants over the summer is now completely empty, and the reconstruction and renovation works of the premises are ongoing. The migrants and refugees that have been accommodated in the temporary reception centre (TRC) Borići have been relocated to the nearby TRC Bira. There are currently around 2,000 migrants at Bira, and support has primarily been focused on the basic needs such as beds and blankets, all with the aim to ensure better and humane conditions. The construction works in the TRC Borići will be completed by the end of this year.
Shelter and basic healthcare service have been secured for all migrants on the territory of Bosnia and Herzegovina. At all TRCs in Una-Sana Canton, three meals a day are provided to all camp residents. These activities have been financed through EU funds, implemented by the International Organization for Migration (IOM) and the Red Cross of the Federation of Bosnia and Herzegovina on site.
From late 2017, Bosnia and Herzegovina started seeing an increasing number of migrants and refugees entering its territory. In 2018, over 23,500 migrants and refugees arrived through neighbouring Serbia or Montenegro, compared to a mere 755 in the whole of 2017. Currently, up to 4,000 migrants and refugees are residing in temporary reception centres (TRC) in Bosnia and Herzegovina. While the majority of migrants and refugees are male, amongst them are also women, families with children, pregnant women and unaccompanied or separated children./IBNA