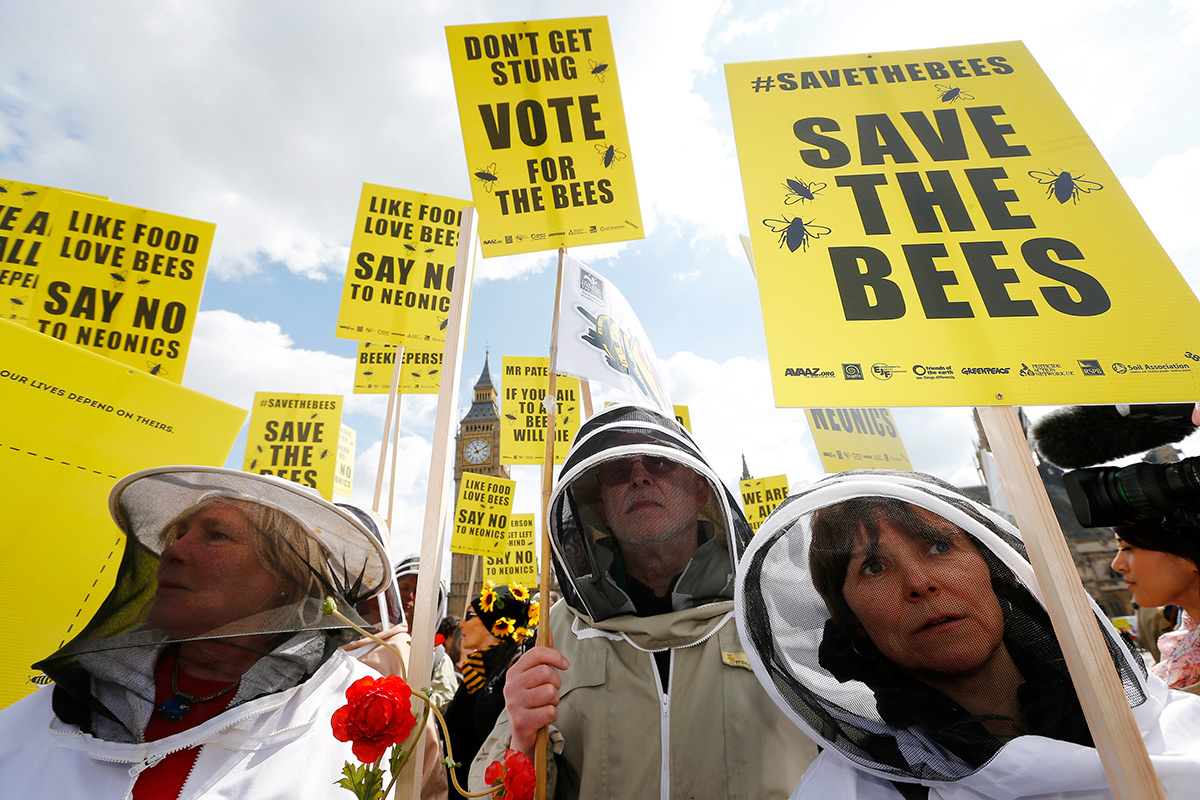 After a marathon campaign that lasted seven years and over 5 million signatures from people across the European Union, the campaigning community of Avaaz made it, was heard and its "sleepless" fight brought results.
"A committee of EU member states' representatives have backed a proposal for a near-total ban of three bee-killing neonicotinoid insecticides which a scientific review said were harmful to bees.
Representatives from 16 countries meeting in Brussels voted in support of the EU ban. Four countries opposed the ban and eight abstained. The countries supporting the ban were: France, Germany, Spain, Italy, the United Kingdom, the Netherlands, Austria, Sweden, Greece, Portugal, Ireland, Slovenia, Estonia, Cyprus, Luxembourg, Malta, representing 76.1 per cent of the EU population. Those opposing were: Romania, the Czech Republic, Hungary and Denmark. Those abstaining were: Poland, Belgium, Slovakia, Finland, Bulgaria, Croatia, Latvia and Lithuania", eubusiness.com reported.
One key figure in the bloc, and a relevant person to this campaign,  the EU's Commissioner for Health and Food Safety, Vytenis Andriukaitis, welcomed the vote: "the Commission had proposed these measures months ago, on the basis of the scientific advice from the European Food Safety Authority. Bee health remains of paramount importance for me since it concerns biodiversity, food production and the environment". It is good to be noted, however, that Andriukaitis's motherland, Lithuania abstained.
Greenpeace also hailed this opening of a new, healthier window and the beginning of a better future for Europeans: "This is great news for pollinators and our wider environment, but there was never any question that these three neonicotinoids had to go," said its EU food policy adviser Franziska Achterberg. However she warned that the EU needed to make sure that "they are not simply swapped with other harmful chemicals. These three neonicotinoids are just the tip of the iceberg – there are many more pesticides out there, including other neonicotinoids, that are just as dangerous for bees and food production. Governments must ban all bee-harming pesticides and finally shift away from toxic chemicals in farming."
A new research published at the end of 2017 had shown that specific pesticides caused serious abnormalities to the diet of bees that affected not only the production of honey -resulting to smaller quantities- but also bees' life span. Part of the findings goes as follows: "Our results provide the first demonstration that field-realistic nutritional stress and pesticide exposure can synergistically interact and cause significant harm to animal survival. These findings have implications for current pesticide risk assessment and pollinator protection."
One of the many protests outside the EU Commission in Brussels that was part of this massive European campaign for the protection of bees
Dr Simone Tosi, a University of California San Diego researcher who co-authored the above mentioned study had then told The Independent newspaper that "These findings should cause us to rethink our current pesticide risk assessment procedures, which, based upon our findings, may underestimate the toxic effects of pesticides on bees."
The European Commission is expected to adopt the Regulation within the next weeks. It will become applicable by the end of 2018.
Last but not least, "The ban will extend a 2013 partial ban of three neonicotinoids – Bayer's imidacloprid and clothianidin, and Syngenta's thiamethoxam – to cover all open-field uses, but allows their use in permanent greenhouses", the eubusiness.com reads…. / IBNA