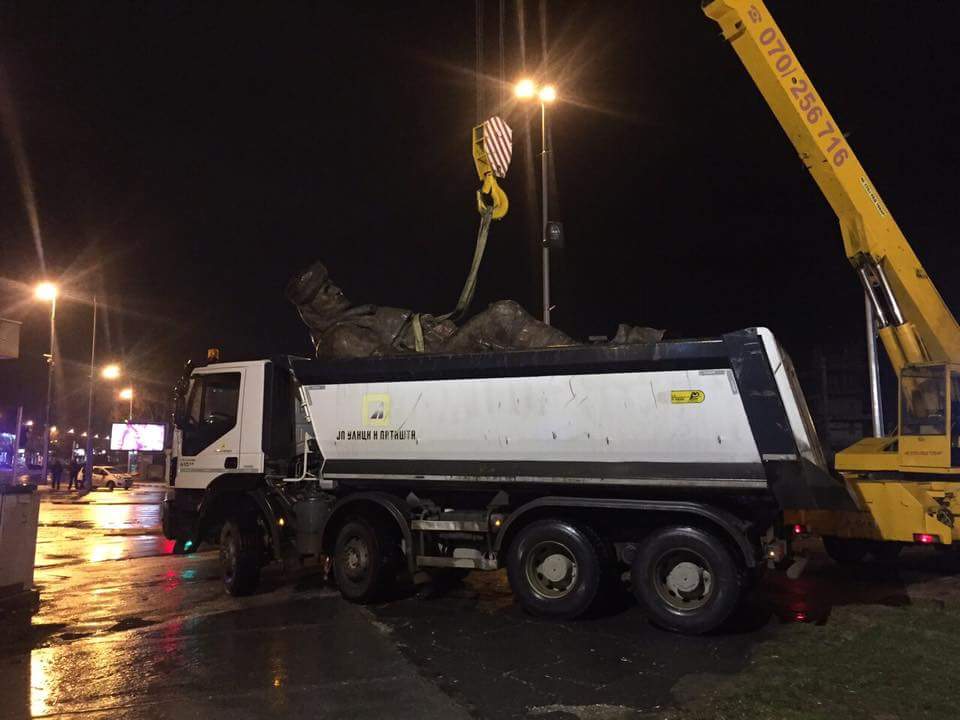 One of the monuments of the Skopje 2014 project has been removed last night from its location, in front of the Supreme Court in Skopje. The monument in question is that of the revolutionary hero, Andon Koseto, a historical figure, part of the VMRO-DPMNE movement.
The city of Skopje has reported that the decision for the removal of the monument has been made by the construction inspectorate, because there was no permission to build this monument at this location.
The monument of Andon Qoseto had sparked debates when it was placed in 2014, because he was a controversial figure.  The Ministry of Culture had also identified irregularities in the placement of this monument by the previous government.
This ministry has also set up a commission to envisage the possibility of removing the monument of Alexander the Great and Filip II, which have been placed in the central square of Skopje. /balkaneu.com/