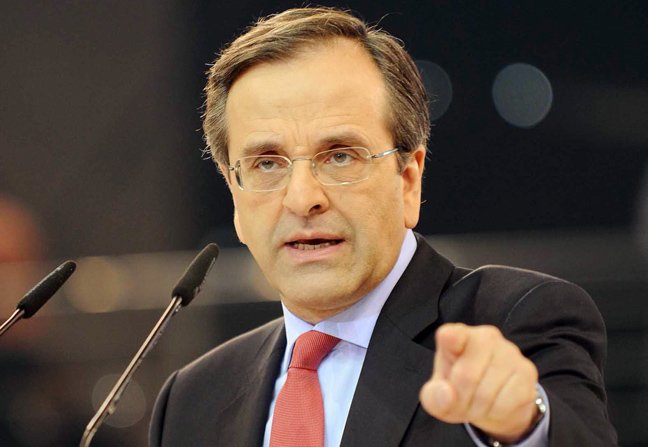 By Lefteris Yallouros – Athens
Greek Prime Minister Antonis Samaras ruled out the possibility of simultaneous general, local and European Parliament elections in May, while stressing the government's absolute priority is the country's exit from the ongoing financial crisis.
In an interview with Greek daily Kathimerini, the Premier said the "triple election" would suit his party's interests but not the country's effort to exit the crisis.
Samaras revealed a decision by EU counterparts on how the issue of Greece's debt will be dealt with is expected in the spring of 2014 at the latest. He also hinted that there are differences amongst the troika members over the way forward while stressing a second MoU is not on the cards.
"Memorandums are only signed when an agreement begins or is reviewed because it was not implemented previously," he told Kathimerini's executive editor Alexis Papachelas.
"In our case, we have fully complied with the second agreement. We are meeting the program targets and implementing the prior actions at every step. The additional help is foreseen in the agreement we already have so there is no need to sign a new one.
Samaras said that a third bailout would not be in the interests of Greece or its lenders.
Furthermore, the PM said he was confident that his government, despite being down to 154 MPs, would not have problems surviving until 2016.
Asked whether New Democracy MPs will be expelled if they vote against legislation brought forth by the government in coming months, Samaras replied "there will be no problem (…) our MPs have shown absolute responsibility and have supported tough laws that have passed. From now on difficulties will be much smaller".
Samaras revealed that he recently met with his predecessor as New Democracy leader, former Prime Minister Costas Karamanlis, who is reportedly considering a political comeback in the future. "Our relationship is excellent, as always," he said. "We met a few days ago and discussed things as old friends. I don't think anything can change that."