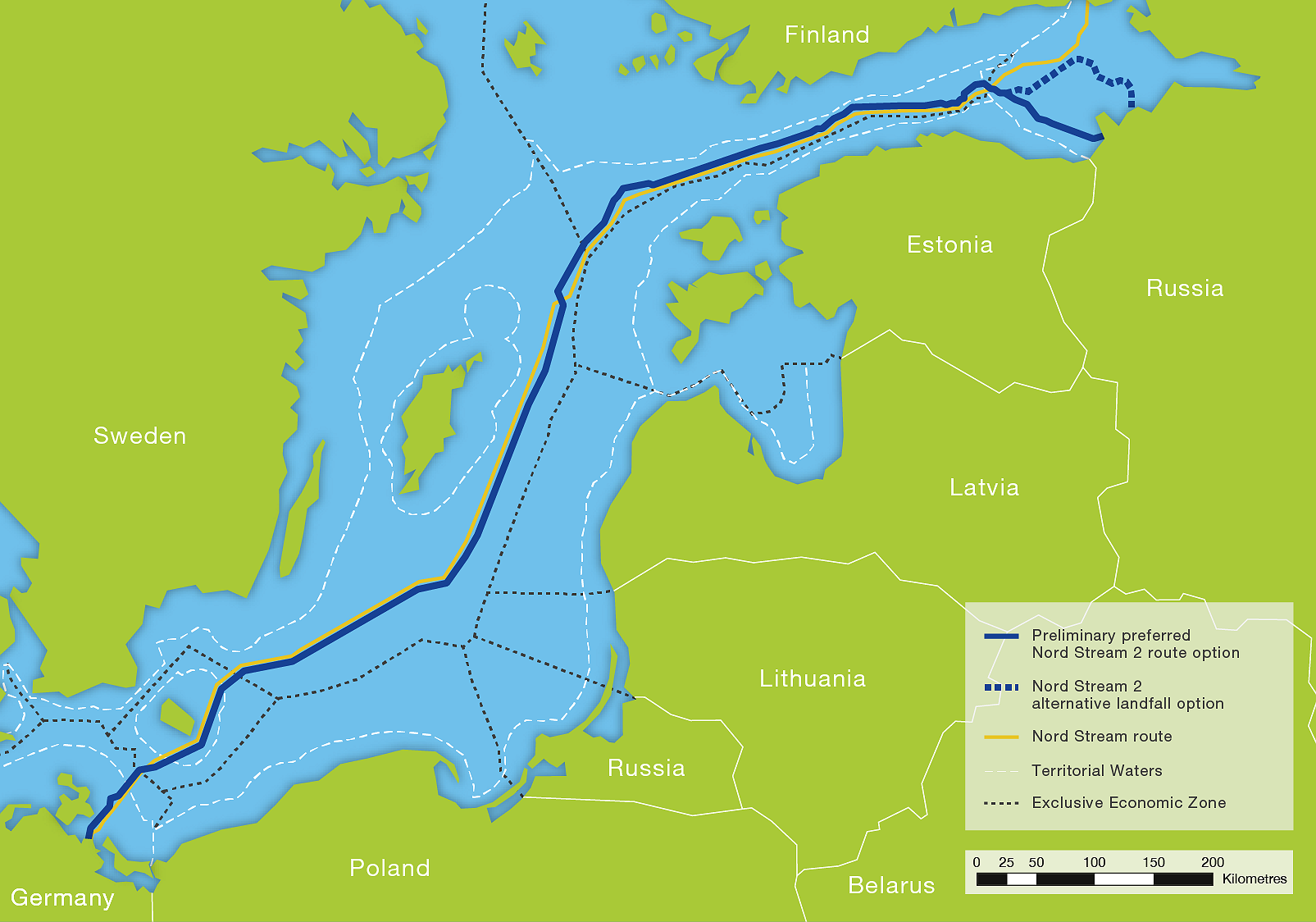 The legal barriers to the completion of the construction of the Nord Stream pipeline belong to the past thanks to a European Council decision.
The European Commission has proposed the legislative framework governing the EU energy market to be extended and include submarine pipelines.
But the European Council has decided the EU's internal rules with regard to the energy market should remain unchanged, thus giving Russia a lead in order to progress normally with the construction of the Nord Stream II pipeline.
The Nord Stream II alternative option for the pipeline will operate in addition to the Nord Stream pipeline route so that the Russian gas can "reach" Germany, under the Baltic, and from there Britain, the Netherlands, France and Denmark.
The European Commission's objection was that the Nord Stream II pipeline will increase Europe's dependence on Russia and damage the fragile economy of Ukraine while efforts are being made to unblock the European energy market from the Russian gas and its alignment with the Third Energy Package.
In other words, the objective was that the pipeline manager should not be both the gas producer and the supplier, in this case Gazprom, in order to have transparency and to ensure the functioning of free competition.
The European Commission's proposal was confronted with all sides' involved in the energy market in Europe as well as Germany, opposition.
The only ones positively positioned were companies active in the energy sector based in Poland.
It is noted that five European companies are involved in the construction of the Nord Stream pipeline. These are the German Uniper and Wintershall, the Dutch Shell, the Austrian OMV and the French Engie.
As a result, Moscow can now proceed with the construction of a supplementary to the Turkish Stream, pipeline, under the Black Sea, in order to boost the supply of the Balkans and SE Europe with Russian natural gas.
Reports say that, possibly, it may also be called "Balkan Pipeline".
Anyhow, Gazprom will be the one to decide.
According to the Russian press, for the past six months, Gazprom has been considering, in consultation with Bulgaria, Serbia and Hungary the future export of natural gas to these three countries -thus reviving the South Stream pipeline project. 
The issue is to have gas quantities available for export…./IBNA