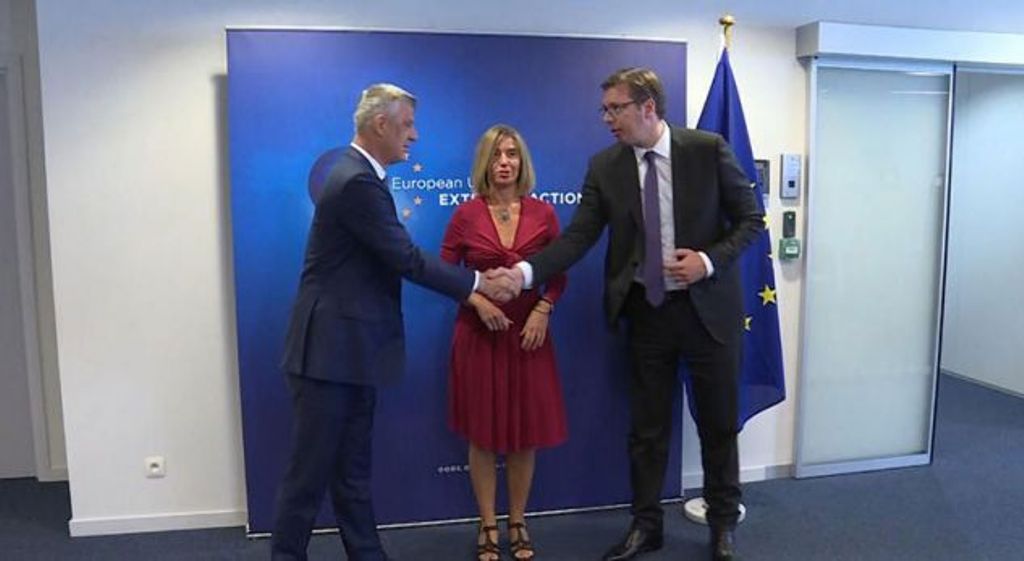 The chief of EU diplomacy, Federica Mogherini has invited the president of Kosovo, Hashim Thaci and the president of Serbia, Aleksandar Vucic to hold a new meeting on Thursday on November 8.
A statement issued by her office says that "in this meeting, the two presidents are expected to confirm their readiness to intensify their efforts in order to reach a legally binding agreement for the normalization of relations".
Kosovo and Serbia have been involved in a process of talks for the normalization of relations. Although it was said that fall would mark a period of intense meetings between the two sides, the meeting that was held at the beginning of September failed and no fresh efforts were made for a new meeting.
During the summer, president of Kosovo and Serbia demanded international support for an agreement between the two countries, including the possibility of territorial swaps. /ibna/