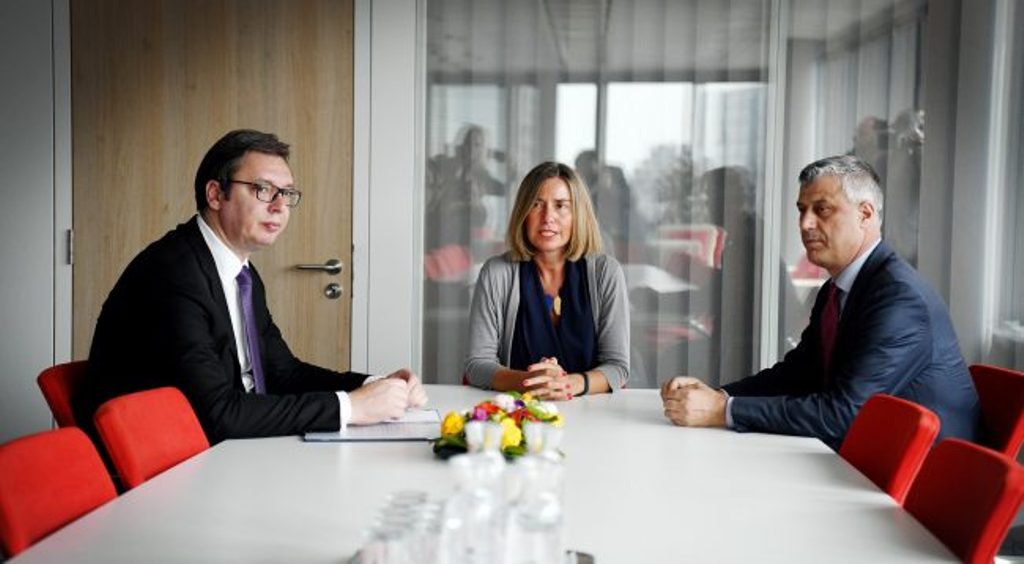 A new round of talks is expected to kick off this month for the normalization of relations between Kosovo and Serbia.
The next meeting will be held between president of Kosovo, Hashim Thaci and his Serb counterpart, Aleksandar Vucic.
This was announced through a press release issued by Federica Mogherini's office. This meeting is expected to discuss the agreements which are not being implemented and other steps which lead to a final agreement.
"The EU chief of diplomacy and the vice chairman of the European Commission will meet on 18 July with the president of Kosovo, Hashim Thaci and the president of Serbia, Aleksandar Vucic to continue the dialogue brokered by the EU", the press release states.
"This meeting will discuss the progress of the agreements reached so far and will plan future meetings so that the sides speed things up", the office of the chief of EU diplomacy announced.
Thaci and Vucic have also had a brief meeting in the London Summit where they've discussed several topics.
The European Union has initiated the process of dialogue between Kosovo and Serbia in March 2011.
This process of dialogue is considered to be a historical opportunity for Belgrade and Pristina to make a step forward in this cooperation. Meanwhile, the talks encountered a string of problems due to the fact that in most cases,  the agreements reached in Brussels have not been fully implemented. /ibna/