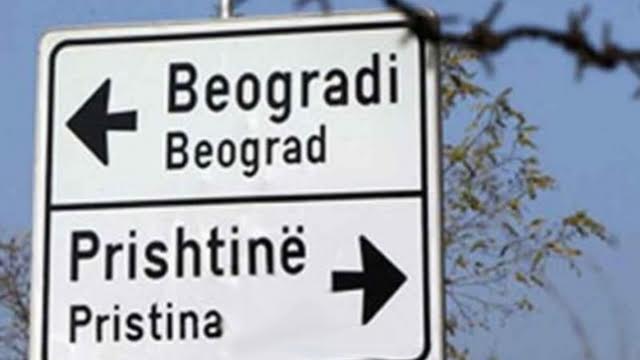 As the EU Delegation spokesperson Peter Stano confirmed to the Tanjug Agency, the Belgrade delegation will be led by the Director of the Office for Kosovo and Metohija, Petar Petkovic, and from Pristina by the Deputy Prime Minister of Kosovo for the first time, as a leader of the negotiating team.
The meeting of the Belgrade and Pristina delegations will be hosted by EU Special Representative Miroslav Lajcak.
Although EU High Representative for Foreign Affairs and Security Policy Josep Borrell announced a new round of high-level dialogue in late July, Stano said a "possible meeting" between Serbian President Aleksandar Vučić and Kosovo Prime Minister Albin Kurtan to be announced "when the time comes".
Diplomatic sources in Brussels say the summit will be scheduled in line with what was achieved during the expert talks on the disputed issues.
"If the issues in question are not resolved at a technical level, a new meeting of experts will be scheduled. "If an agreement is reached, the finalization will take place at a high-level political meeting," Tanjug was quoted from Brussels.
Ahead of today's round of technical talks, Petar Petkovic told Tanjug that the Belgrade delegation would raise the issue of establishing the Association of Serbian Municipalities above all else, but will insist on other important issues that Pristina needs to resolve, such as the issue of energy, free movement and the issue of missing persons, which is not only a technical but also a cultural issue.
He stressed that he would use the talks in Brussels to report on all the incidents that Serbs are facing in Kosovo and Metohija, and that he is concerned about many attacks, pressures and threats to basic human rights in Kosovo and Metohija.
He reiterated the importance of negotiating and that dialogue and fulfillment of the agreement is the only way to reach a compromise solution.
The Kosovo National Assembly announced it would discuss a number of issues Wednesday, including the "draft resolution condemning the Srebrenica genocide" and the implementation of the Washington Accord.
The session is expected to start at 10:00, while there are 11 items on the agenda, one of which is the parliamentary debate on the implementation of the Washington Agreement, as reported by "Koha Ditore".
Among the items on the agenda, according to Koha, is the "appointment of seven members of the Kosovo Cultural Heritage Council"./ibna