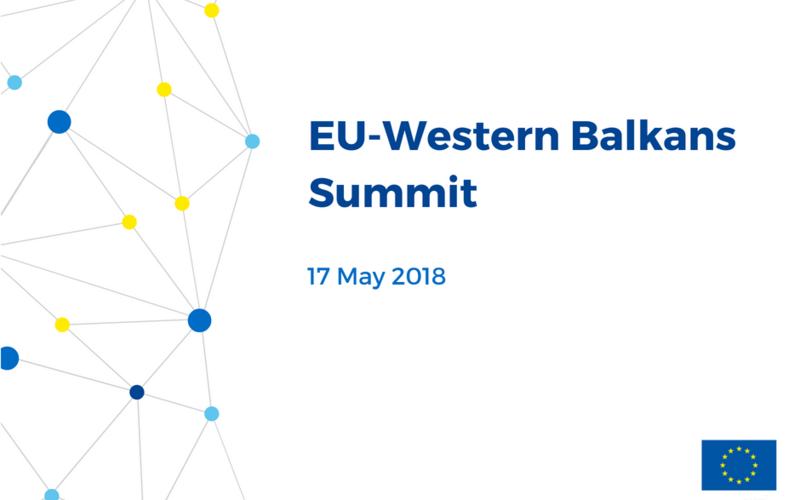 In June 2003, the EU-Western Balkans Summit was concluded with the Thessaloniki Declaration, which stated unequivocally that "the future of the Balkans is within the European Union".
It took 15 years for a new Summit to take place on May 17, this time in Sofia, the capital of Bulgaria, which in the first half of 2018 has the rotating Presidency of the Council of Europe.
The summit in Sofia will try to give new momentum to the EU-Western Balkans relations, re-energizing the Thessaloniki Agenda.
The aim of the Summit is to reaffirm the EU's commitment to its Western Balkan partners and to reiterate that the region belongs to the European family.
In addition, it aims to strengthen the links between the EU and the Western Balkans through the interconnection of infrastructure, digital media and people, strengthen cooperation to address common problems, such as security, migration, geopolitical developments and good neighborly relations
The main topic of the session will be the interconnection, aimed at improving ties with the Western Balkans as well as within the region. In February of this year, Mr Donald Tusk stressed the importance of the summit for building strong links with the Western Balkans:
"We will seek to strengthen links both with the region and within it. This means, among other things, more investment in transport infrastructure, multiplying educational and cultural exchanges and ensuring easier and faster communication between our citizens. The summit will also aim to strengthen cooperation in areas of mutual interest, such as security and migration".
In the EU-Western Balkans summit will participate, in addition to the EU Heads of State or Governments, the leaders of the six EU partners in the Balkans, Albania, Bosnia and Herzegovina, Serbia, Montenegro, the Former Yugoslav Republic of Macedonia and Kosovo.
The summit will be chaired by European Council President Donald Tusk, representing the EU jointly with European Commission President Jean-Claude Juncker and Bulgarian Prime Minister Boyko Borisov, who is currently chairing the Council.
The High Representative for Foreign Affairs and Security Policy, Ms Federica Mogherini, and Commissioner for European Neighborhood Policy and Negotiations on Enlargement, Johannes Hahn, are also expected to attend the session.
President Donald Tusk invited EU leaders to an informal dinner before the summit. This dinner is part of the leadership agenda and will be devoted to digital Europe, research and innovation. The dinner will be hosted by Boyko Borissov at Sofia Tech Park.
Also, the Bulgarian Presidency of the Council has planned several parallel events on the sidelines of the summit. These events will provide an opportunity to highlight the range of EU-Western Balkans relations beyond the intergovernmental aspects.
In addition, the European External Action Service (EEAS) has launched the "EU-Western Balkans Cultural Heritage Road". This is a series of initiatives and events to be implemented to promote the rich cultural heritage of the Western Balkans, as part of the European Year of Cultural Heritage./IBNA