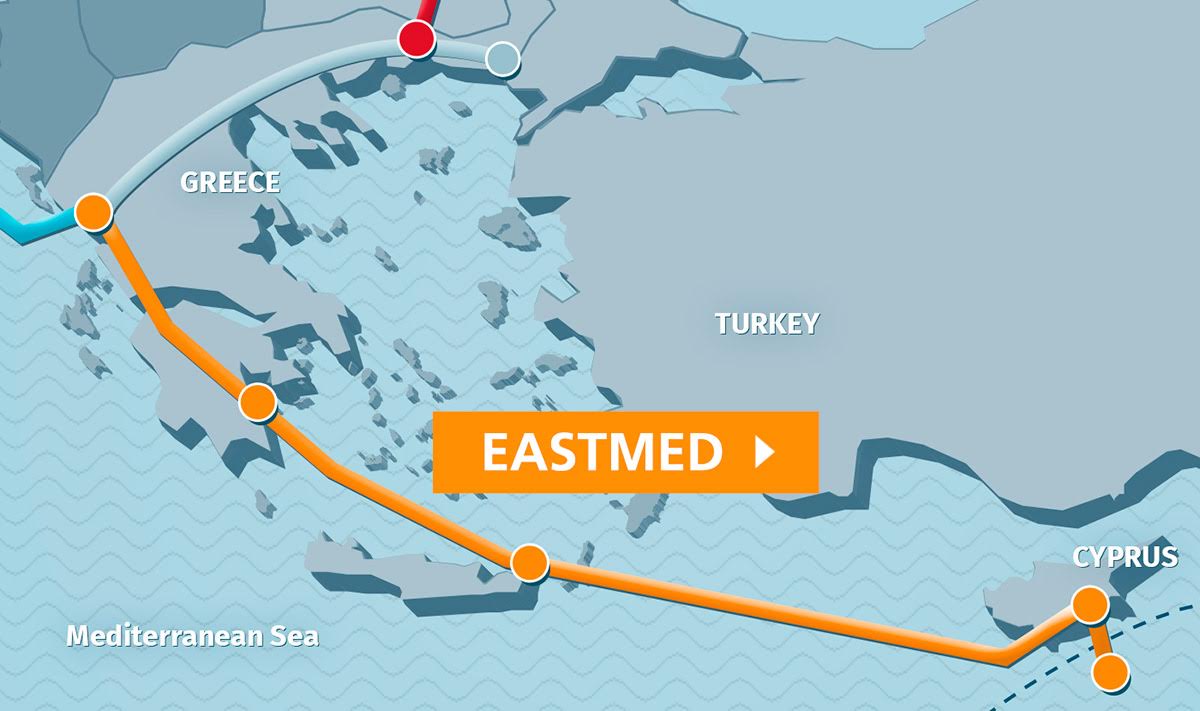 The energy alliance is expanding in the Eastern Mediterranean region with the participation of Italy in the implementation of EastMed, an alternative energy corridor for Europe.
The Energy Ministers of Greece, Cyprus and Italy will sign a Memorandum of co-Understanding on the construction of the EastMed in Nicosia on Tuesday, December 5, in the presence of the representative of the Energy Commissioner of the European Union. Brussels support the whole project as they funded the study.
The agreement between the four countries will create a common route on three levels: Commitment to a transnational agreement, negotiations at a technocratic level that will have elements corresponding to those of the Cyprus – Egypt agreement, which is expected to be concluded on December 21 and the presentation of the study by the contractor.
The co-Understanding Memorandum that will be signed between the four countries consolidates the energy role of the countries involved in the project, but also upgrades them politically, strengthening them on the geopolitical chess board.
According to the Greek Energy Minister, Giorgos Stathakis, the project is undergoing the necessary preparatory work, since the preliminary studies, co-funded by the EU, have already been completed since 2016. in the framework of the Pre-Feed Studies, which have shown that the pipeline is technically feasible, economically viable and commercially competitive. The studies, according to Giorgos Stathakis, point to the fact that it is the most competitive option for the transport of natural gas from the Eastern Mediterranean to the European markets…/IBNA