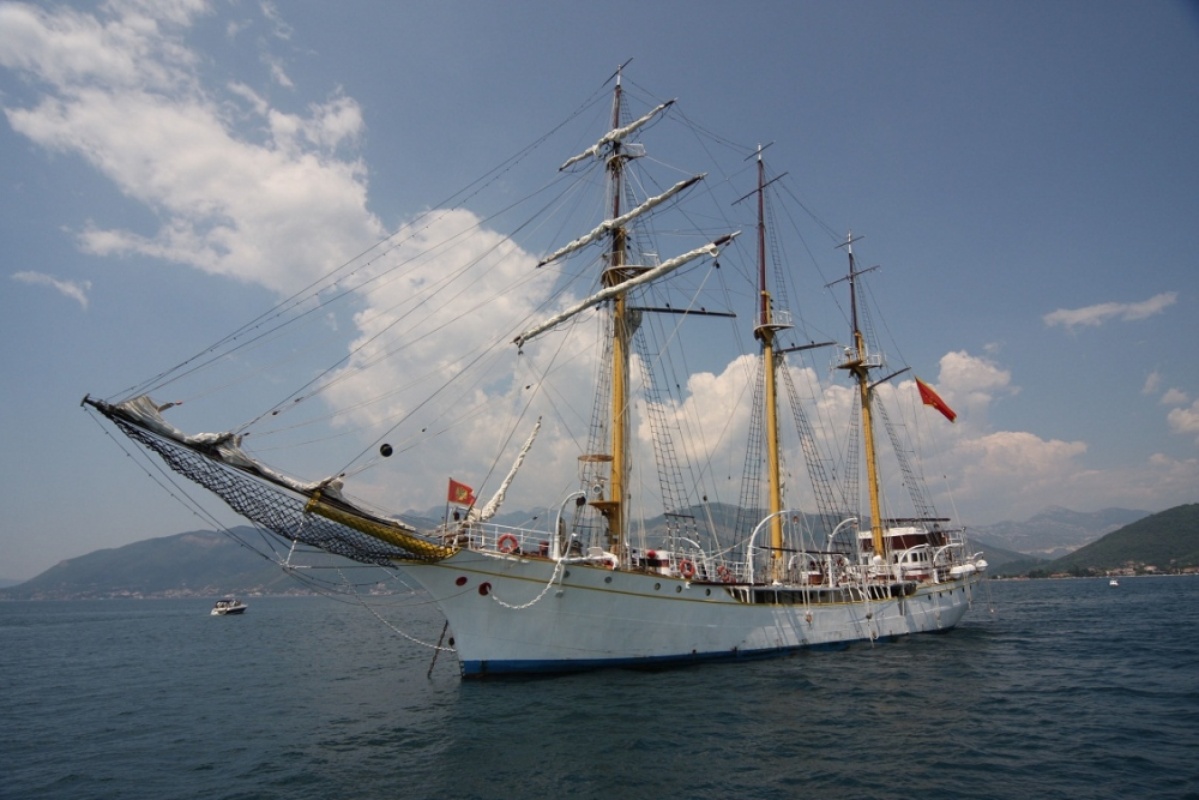 Jadran which marks its 85th anniversary this year is a training ship powered both by sail and internal combustion built for the navy of Yugoslavia and now it belongs to the navy of Montenegro.
Latest news reports want Montenegro "open to all its allies using the training ship 'Jadran' but insisting that the vessel will stay in Montenegro, in the coastal town of Tivat, and sail under its flag.
It is considered the gem of the Montenegrin Navy.
"The Jadran became part of this town's history 85 years ago and I am confident that it will outlive us all and in the next 85 years it will continue to welcome new generations, new sailors, new visitors", said Defence Minister Predrag Boskovic at the Tivat ceremony on Monday.
The former Yugoslav Navy vessel has been the subject of dispute between Zagreb and Podgorica for years after it was taken from Split in Croatia, in 1990 for maintenance work and was transferred to the shipyard in Tivat, Montenegro. It remained in the country since war was raging in Croatia but with a unilateral decision, the Montenegrin authorities decided to keep it, making it their own. Croatia wants it back but Montenegro is not returning it, stressing that the ship is now owned by the Montenegrin Navy…. / IBNA