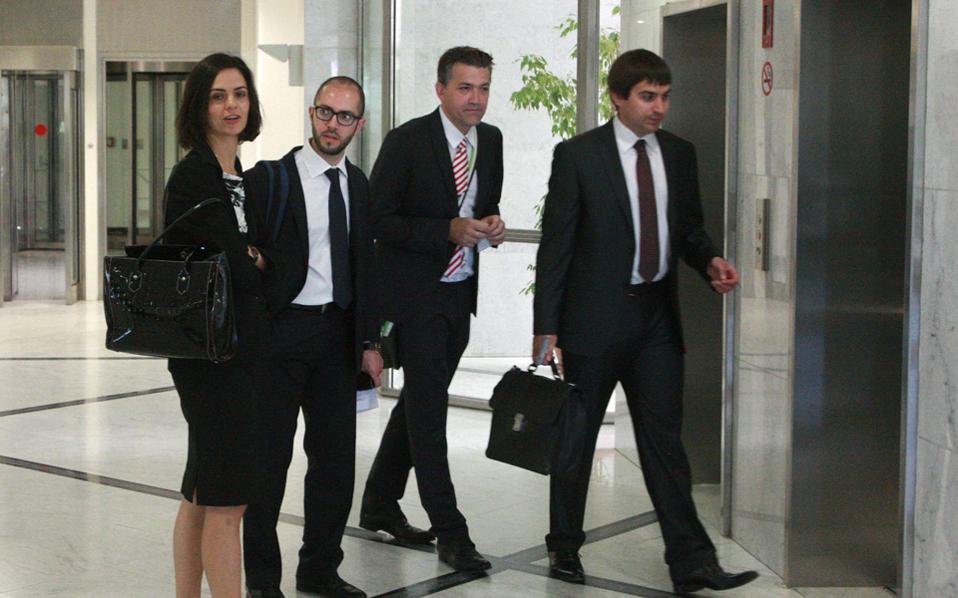 A Greek official who participates in negotiations with the institutions said that there will be a staff-level agreement (SLA) between them and the Greek government by Saturday. "We are doing really well" he said and added that on Friday, May 18 3-4 pending issues will be discussed, among them the ENFIA tax and other fiscal deviations. The latter regards the budget overrun target.
The next step will be the presentation by the institutions to the Greek side of the draft plan, so that final comments can be made.
"In any case", the same source said, "on Saturday we will discuss the remaining open issues".
Law extension for the red loans
Asked about the negotiations over financial matters, the source replied there is smaller divergence in the extra-judicial mechanism and bigger on the Katseli law. He also underlined that among the points made relevant to the above mentioned law, is its extension beyond 2018, banking secrecy, when and how the latter will be implemented, etc. Another official made clear that the institutions did not ask for a change in the red loans selling framework to funds…. / IBNA