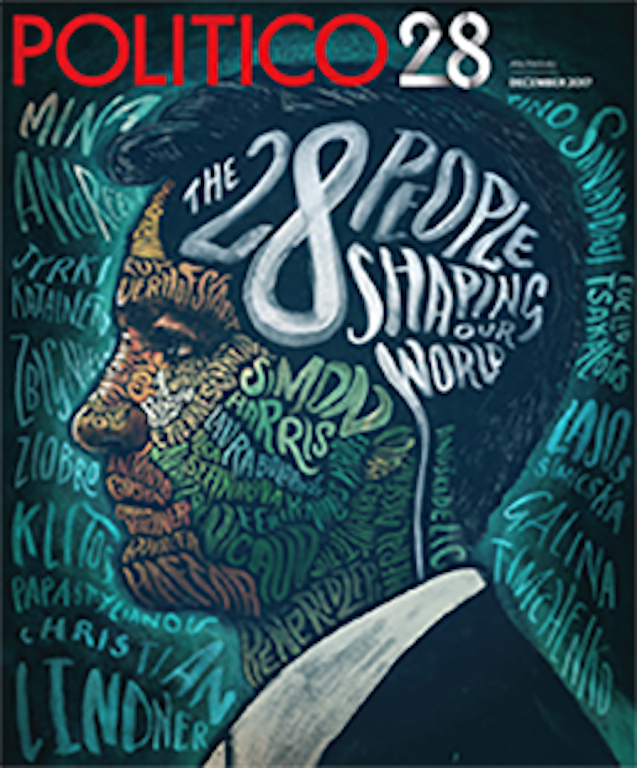 One of the two names is more than well-known both in Greece and around Europe as it belongs to the Greek Minister of Finance, Euclid Tsakalotos.
The other one is of a very special young man from Cyprus, who fights tooth and nail in order to wake us all up and remind us that birds, need to be free in order to fly high. His name is Klitos Papastylianou and is an environmental activist in Cyprus.
Beginning from the end, it needs to be said that 35-year-old Papastylianou is not a widely known figure in the same sense a politician is. But what he does has earned him his credentials in the fight for his homeland's nature and birds in particular. If he does make it and become one of Europe's most heard voices, then, for sure, millions of birds will be saved while, at the same time, many bad guys will continue to dislike him and try to stop him from building a better society without them.
Illustration by Jaya Nicely for POLITICO
This is what he said to POLITICO.eu about the situation in Cyprus: "You have, actually, killing fields all over the island" where locals "kill some 1.5 million to 2 million birds every year during the migratory season in spring and fall, trapping them with fields of 'lime sticks,' tall thin poles covered with glue or sap", continues the online version of the European branch of POLITICO, the editors of which put the names on this list together.
And we learn that it is all about a super lucrative "activity" as birds (like in Greece, France and perhaps in many other countries, also) are "expensive delicacies — involving everyone from local farmers to restaurant owners, politicians and organized crime."
The Greek FinMin
Euclid Tsakalotos, 57, on the other hand, whom POLITICO.eu has named The Pragmatist (an ancient Greek word, from Ancient Greek πρᾶγμα – prâgma, 'thing'), is Greece's ace inside the Eurogroup and the one many politicians wanted to see as the country's FinMin before he even got the post. After taking it up, in 2015, strong European 'connoisseurs of the political art' began regarding him as the man who could drive Greece out of the its third bailout programme.
Illustration by Jaya Nicely for POLITICO
If he succeeds in this, "Finance Minister Euclid Tsakalotos will deserve much of the credit", reads POLITICO.eu. "Not that many Greeks are likely to thank him. 'You won't see many happy faces in Athens,' says political analyst Yannis Koutsomitis. That's because the reforms Tsakalotos and his boss, Prime Minister Alexis Tsipras, have implemented took a deep toll on Greek society. The government has slashed pensions, raised taxes and pared down the public sector. More than 20 percent of the population is out of work."
Quite nicely put, "Just a month after taking office, he" (Tsakalotos) "surprised many by clinching a deal for a third bailout totaling €86 billion. His secret: convincing his Eurogroup colleagues that despite his communist past, he wasn't interested in being another populist poster boy."
According to the article, his "high-born" manners should be looked upon as the "why" that explains the "how" he convinced his European peers to take him seriously, respect him, listen to him and reach the point when Germany's former hard-to-cope-with (due to his diligence, fairness and frankness) finance minister, Wolfgang Schäuble, recently described his Greek colleague as an "excellent finance minister" and a "masterful negotiator."…/IBNA
Main Photo: POLITICO.eu