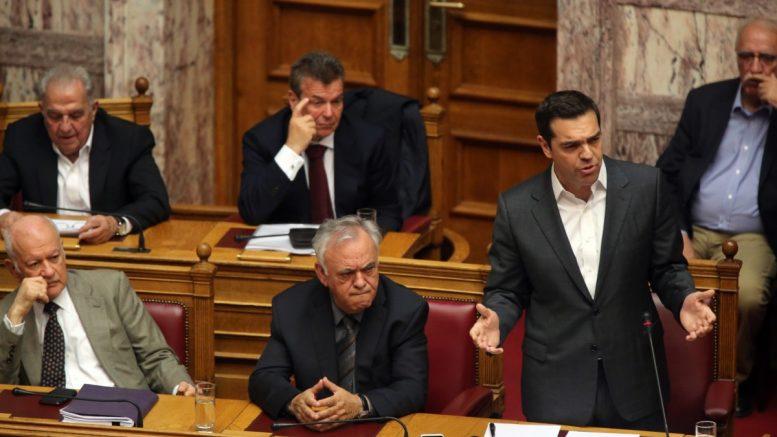 The first legalization of positive measures after the end of the memoranda
With the passing of today's amendment in the House, to pay retrospectively EUR 820 million to staff of the security forces, academics, doctors in the National Health System and judges, the government is launching the barrage of positive legislative initiatives announced by the Prime Minister. A day of special symbolism for the government, which gradually sees the implementation of the announcements outside the memorandum requirements that are centered on the great social majority.
As the House of Representatives said, the government will bring "one by one" the measures that mark the end of the memorandums. "Today is a great day for the Greek Parliament", said Alexis Tsipras. He even confirmed in the most formal way that the law that cancels pension cuts will come to parliament in the coming period.
Refuting that the press reports that speak of disagreements over the measures announced, Athens points out that they will be voted by early December, without causing budgetary problems. Besides, for the leftist government, the central goal is for the recovery of the economy to go along with the restoration of the injustices of the crisis and the support of the social strata that suffered the greatest losses.
The government's "road map" provides for the next few days to move forward with legislations to: reduce insurance contributions to freelancers and farmers, a gradual reduction of up to 50% for low-end fortunes, in two phases, by 2020, subsidy for social security contributions for young people, reduction of business taxation, rental allowance to 300,000 citizens, employment to the Home Assistance program (for the elderly and disabled) and employment of teachers for special schools. After November 19 and the Eurogroup meeting, the government's staff is set to vote for the cancellation of the pension cuts from 1/1/2019./IBNA