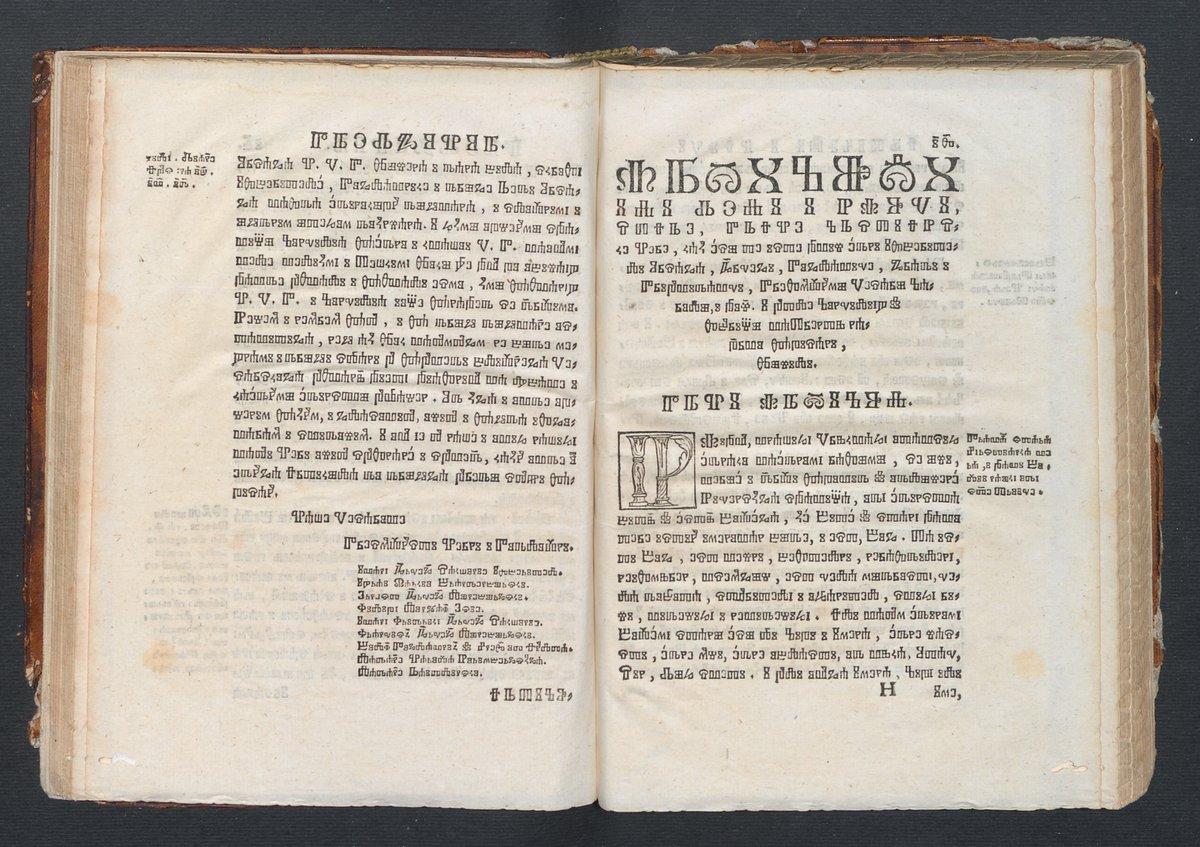 "The Glagolitic script (ⰃⰾⰰⰳⱁⰾⰹⱌⰰGlagolitsa)is the oldest known Slavic alphabet. It is generally agreed to have been created in the 9th century by Saint Cyril, a Byzantine monk from Thessaloniki (Greece). He and his brother, Saint Methodius, were sent by the Byzantine Emperor Michael IIIin 863 to Great Moravia to spread Christianity among the West Slavs in the area. The brothers decided to translate liturgical books into the Old Slavic language that was understandable to the general population, but as the words of that language could not be easily written by using either the Greek or Latin alphabets, Cyril decided to invent a new script, Glagolitic, which he based on the local dialect of the Slavic tribes from the Byzantine Salonika region."
Henceforth, the Croatian Glagolitic tradition will have a digital home; its own digital home that is nothing other than a portal, Glagoljica.hr, created by the National and University Library of Zagreb, in co-operation with Croatian researchers and heritage institutions.
The site is "a thematic online portal resulting from a project focusing on the digitisation of works of the Croatian Glagolitic tradition, for the purpose of encouraging a wider digitisation of works belonging to this valuable tradition preserved in various Croatian heritage institutions and those abroad, as well as providing insight into this inestimable treasure to researchers, university and secondary school students, and to the general public."
The specialists
The Head of the NSK Manuscripts and Old Books Collection and responsible for the project, Irena Galić Bešker, said that the existing digitised Glagolitic heritage is "scattered" around various portals. Thus, "By setting up Glagoljica.hr, we wanted to provide unique access to all these valuable resources by bringing them into one place and making them widely available. We have invited prominent scholars, institutions, several foreign libraries and people with amateur interest in Glagolitic to join us in this undertaking".
Citing the NSK Digital Library Adviser, Sofija Klarin Zadravec, croatiaweek.com reads that, "This online portal is a result of the work of many collaborators, who have been brought together by a joint objective, i. e. to make available the rich Glagolitic legacy – books, manuscripts, inscriptions, melodies and other heritage – and contextualise it with the help of modern technology."…. / IBNA