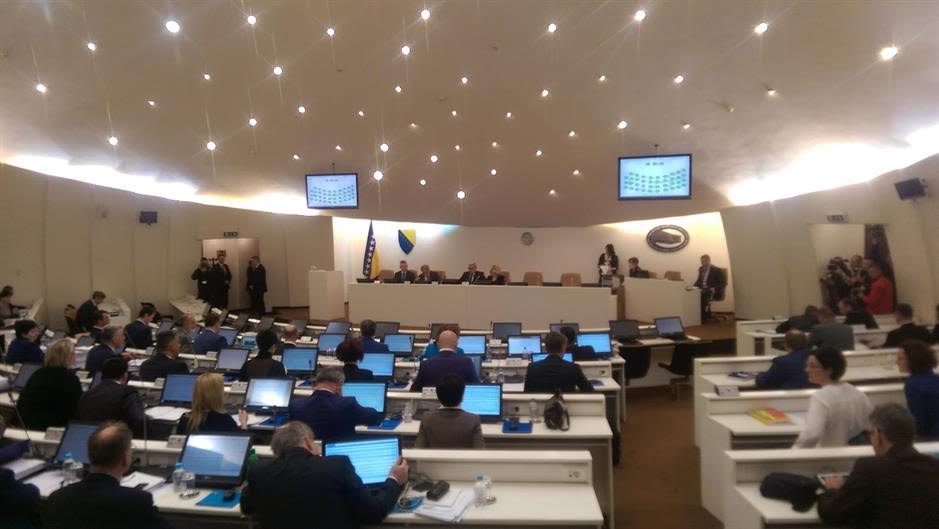 Wednesday March 7 will be remembered as the day when two MPs from different parties in the House of Representatives of the BiH Parliament Assembly left their parties and announced that they will change the way of their parliamentary work.
Borislav Bojic, prominent member of the Serb Democratic Party (SDS), and Party of Democratic Action (SDA) MP in the same House of the state Parliament, Safer Demirović, had mostly different reasons to leave their parties, though they have one in common: they are not satisfied with changes in political activities of their former colleagues. Both of them said that they will stay in present positions in Parliament but from different standpoints.
Speaking to IBNA, Bojić confirmed that he left the SDS MPs Club in Parliament, which automatically means that he, at the same time, left the party.
"First of all, I will go home sleep for hours and then I will make some important decisions. I am deeply relieved, this has not been a decision I made in a heartbeat. I have not been satisfied with the situation in the SDS for long and this is only the normal result of that. I have nothing bad to say about the SDS and the members, but what is happening in the party is not what most of the members want. Many of them have opinions similar to mine", Bojić said.
He added that relations of the party with its members from NorthWest part of the country (so called Krajina with Banja Luka and Prijedor as bigger cities) are humiliating and that several important members from that region have left SDS. Bojić added that he received many "unusual phone calls" and that some of them were invitations to join other parties. The rest of the calls were about his promotion to a higher rank after the General Elections in October.
Former SDS president and also member of BiH Parliament, Mladen Bosić, said to the media that he is surprised with Bojić's decision and that this is a "strong slap to the party's face". However, a few SDS high officials confirmed to IBNA that Bojić has not yet officially informed the party leadership about his decision and, therefore, they did not wish to comment.
Safer Demirović's (SDA) decision caused a smaller political quake. He explained that he will be part of a new political movement which is being established in the Tuzla Canton.
As IBNA wrote a few days ago, SDA is facing a serious crisis with members who are unsatisfied with Bakir Izetbegović's leadership and his viewpoints about the future of the party. He is the fourth SDA MP of the state Parliament who left the party during his mandate. Before him, Salko Sokolović, Sadik Ahmetović and Senad Šepić had made the same move. This party, began with ten MPs and now has six.
The number of MPs who changed status -whether they changed party or became the independent representatives- have brought the House of Representatives of the BiH Parliament in the position of no majority; as a result, the SDA and its coalition parties do not have the power to adopt decisions important for all citizens across the country. It is an unusual situation since it all happens just a few months before the General Elections.
The present frame of things, could also cause significant glitches to the adoption of decisions connected with reforms necessary to speed up the BiH path towards the  European Union. Obviously, Sarajevo has entered the very turbulent period that will come to an end after some important, post-election changes…/IBNA