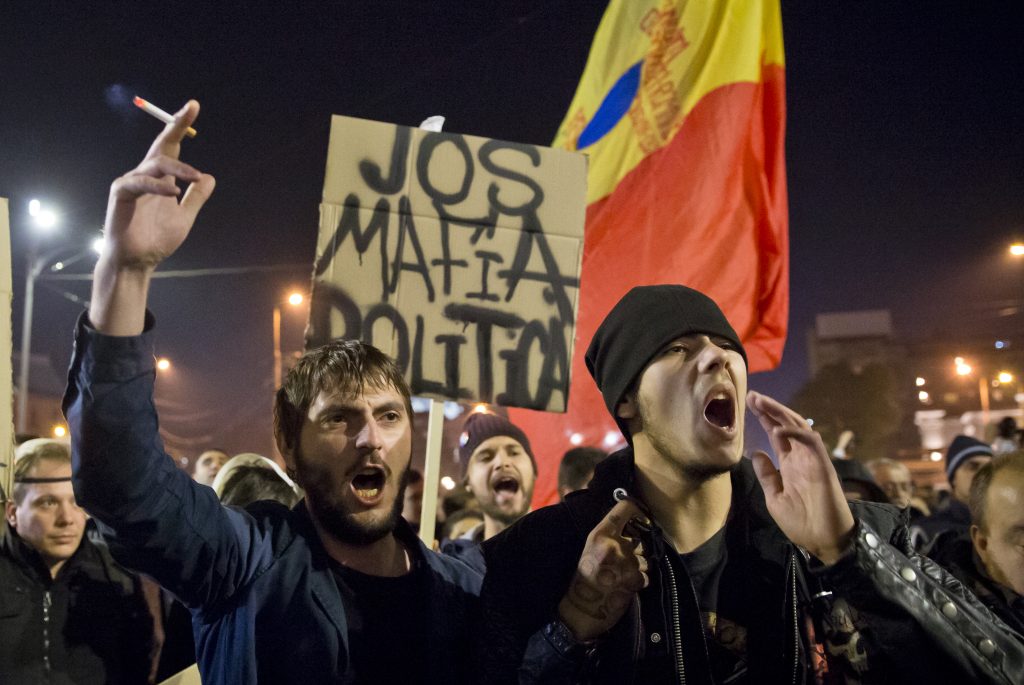 A new protest was staged in front of the Romanian Government building on Wednesday morning, with two protesters writing "I resist" in the fresh snow pack in front of the Victoria Palace. New rallies are expected today.
The photo featuring the epic slogan written in the snow posted by journalist Ciprian Muntele got viral on Facebook, with thousands of people liking it and sharing it on their pages.
Today will be the ninth day of protests against the government and controversial ordinance 13 amending the criminal codes and decriminalizing some corruption offenses.
Despite cold and strong wind, thousands of people took to the streets also last night, both in Bucharest and other cities, asking for the Gov't to step down.
Digi 24 reports that there were around 7,000-8,000 protesters in Bucharest and about 3,000 in Cluj-Napoca. In Iasi, there were approx. 1,000 persons. In Sibiu, demonstrators danced a big hora. Other thousands rallied in Baia Mare, Braşov, Constanţa, Bacău, Galaţi, Craiova, Timişoara, Arad or Oradea.
Bucharest and other 12 counties are udner code yellow for snowfalls and glaze as of Wednesday morning./IBNA
Source: romaniajournal.ro