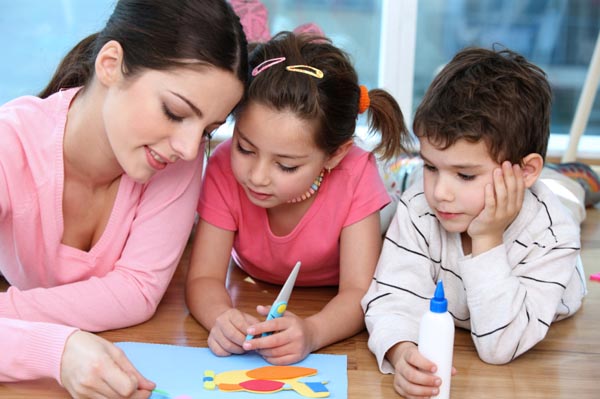 By Natasa Radic- Zagreb
Starting from Friday, April 5th, the nannies in Croatia will have to legalize their work. The new law launched complies with EU regulations, as nannies in Croatia have so far largely been in the zone of the so called "grey" economy.
According to the legal provisions, nannies activities now strictly include the care for children aged up to 14 years in a residential or business area, which is adapted to this purpose.
The job of the nanny can only be performed by professionally trained persons – specifically, those with a high school degree and passed the course for nannies. The transition period is one year, so that those nannies who have so far looked after the children at their homes without the necessary spacial or qualification requirements  could adapt to all new measures envisaged by the law.
Due to the lack of kindergartens and nurseries in some Croatian cities and the fact that most nurseries do not work after 5 PM, a large number of people found a nanny for their off-springs. Babysitters and nannies in Croatia are mainly retired women who are helping their household budget by taking care of children. Students also had a significant proportion in child care. They were paid monthly 250 euros in smaller cities and up to 550 euros in bigger towns like Zagreb or Split. As the unemployment rate is high in Croatia, especially among women in their fifties and sixties, many of them decided to take care of children, especially in their own homes. According to some estimates, more than ten thousand women in the entire country worked as nannies, but only a few hundred were trained for the job.
Now if a person wants to become a nanny, he or mostly she, has to get the licence for that, meaning that they need to apply legally for the job and legalize it as their own personal business, or craft. This means that the price of the child care will rise as nannies will now have to pay taxes to the state, something that they avoided before. According to the legal provisions, it is possible to keep up to six children under the age of 14 years. The group may have only one child younger than one year, or only one disabled child.