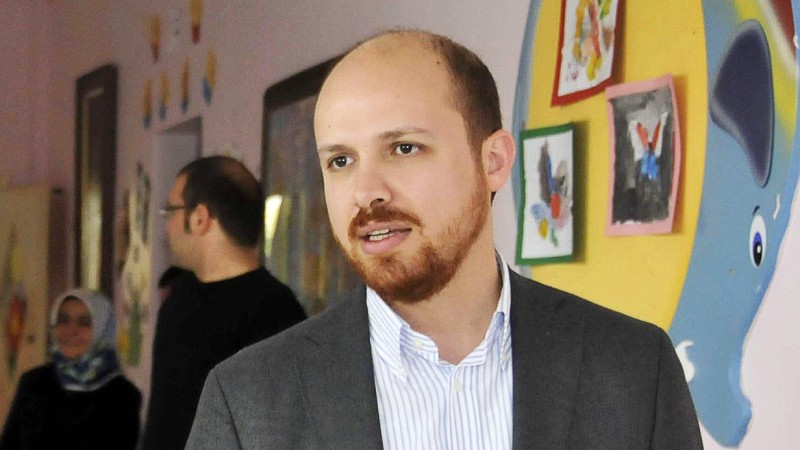 The main opposition speaks of kickbacks from businessmen
By Manolis Kostidis – Ankara
New revelations are brought to light on the actions of the son of the Turkish prime minister, Bilal Erdogan, which carry suspicions of financial scandal and bribes.
According to the announcement by the deputy prime minister, Bulent Arinc, TURGEV foundation, which is directed by Bilal Erdogan, a few months ago received a remittance of 99.9 million euros. He however did not give information as to who made ​​this generous donation to the foundation, which according to its statute aims to the betterment of the education of young people.
The Republican People's Party had impeached that the transfer of 99.9 million euros has come through Saudi Arabia and had filed an interpellation to the government asking "for which service were these money deposited. Was it a kickback?"
Impression , however, is also caused by the financial data relating to the foundation's function in 2012. According to the balance sheet of the institution, which is directed by Bilal Erdogan, it had revenues of 156 million Turkish liras (52 million euros) and 16 million pounds (5.5 million euros) expenses. It is not made clear what has happened to the remaining amount. Essentially, the income of the institution is ten times its expenses, a rare phenomenon in foundations.
In addition, it was found that up until 2012, Turkish businessmen had deposited money amounting to 4-5 million euros as donations to TURGEV .
The deputy president of the Republican People's Party, Sezgin Tanrıkulu, states that the huge donation is associated with the controversial Saudi businessman Yasin El Kadı, whose name had been involved in relation to the terrorist organization Al Qaeda.
Prime minister Recep Tayyip Erdogan has admitted that he has close relations with El Kadi and has identified him as an important prominent businessman.
Last year, when the Saudi businessman had a slight accident in Istanbul, he had called Erdogan and requested assistance. In the spot of the accident hurried not the turkish police, but Bilal Erdogan.