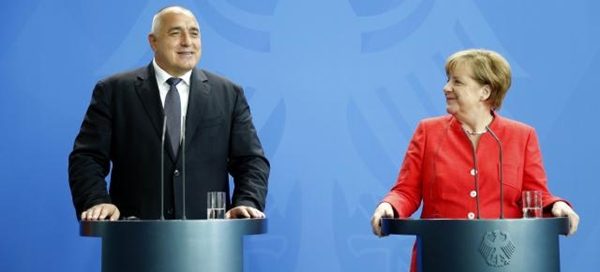 A few months after Bulgaria's March 2017 early parliamentary elections, Prime Minister Boiko Borissov's centre-right GERB party has 25.7 per cent support and Kornelia Ninova's opposition Bulgarian Socialist Party 19.6 per cent, according to a poll by Alpha Research.
The poll, done in conjunction with television station Nova Televizia, was carried out between June 12 and 22 among 1024 adult Bulgarians, through direct interviews at their homes.
The Alpha Research poll found that in third place were the nationalist United Patriots (6.3 per cent), followed by the opposition Movement for Rights and Freedoms (5.2 per cent). In the current National Assembly, the United Patriots is the third-largest parliamentary group and the MRF the fourth-largest.
According to the poll, Vesselin Mareshki's populist Volya party – which is Parliament's smallest group, with 12 MPs – is just below the four per cent threshold for election to the National Assembly, at 3.7 per cent./IBNA
Read the full article at The Sofia Globe