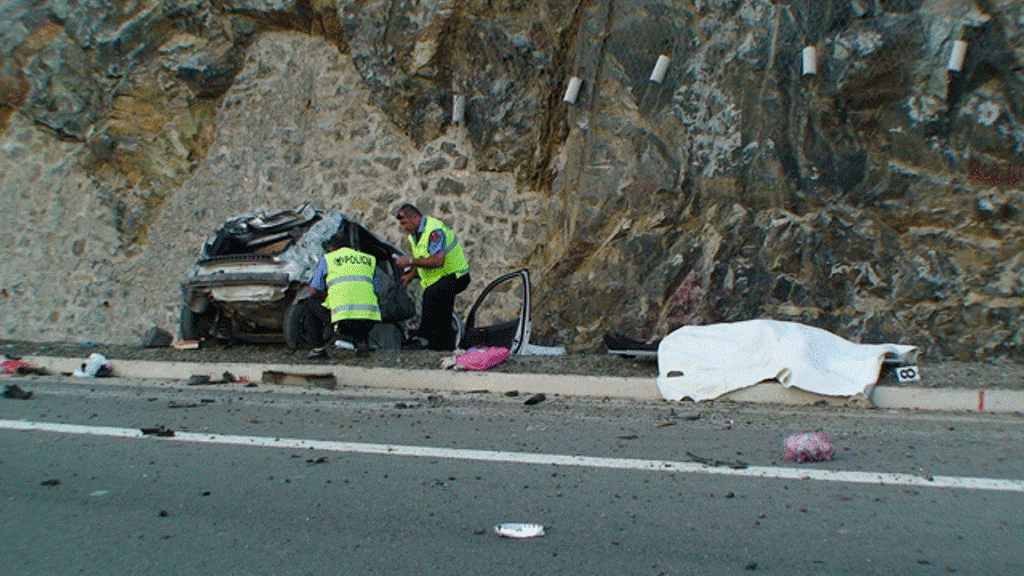 In Albania, around 90% of road accidents are caused by human error, especially by wrong overtaking.
Such fact has been confirmed by the head of Road Police, according to him, only 10% of these accidents are caused due to the lack of road signs or unsuitable conditions on the road.
"Our work will focus on offenses such as speeding, use of alcohol, the failure to attach the seatbelt and the failure to put the helmet on by bikers", Mitat Tola, head of Road Police says.
Meanwhile, according to him, monitoring of traffic and speeding by road users is an emergency for the authorities.
On the other hand, the senior police official called on road users to be more careful, letting them know that they're constantly being watched.
"Road users must also know that one day, they will receive a penalty at their home address for speeding, for using the mobile phone or for not attaching the seatbelt", Tola said. /balkaneu.com/