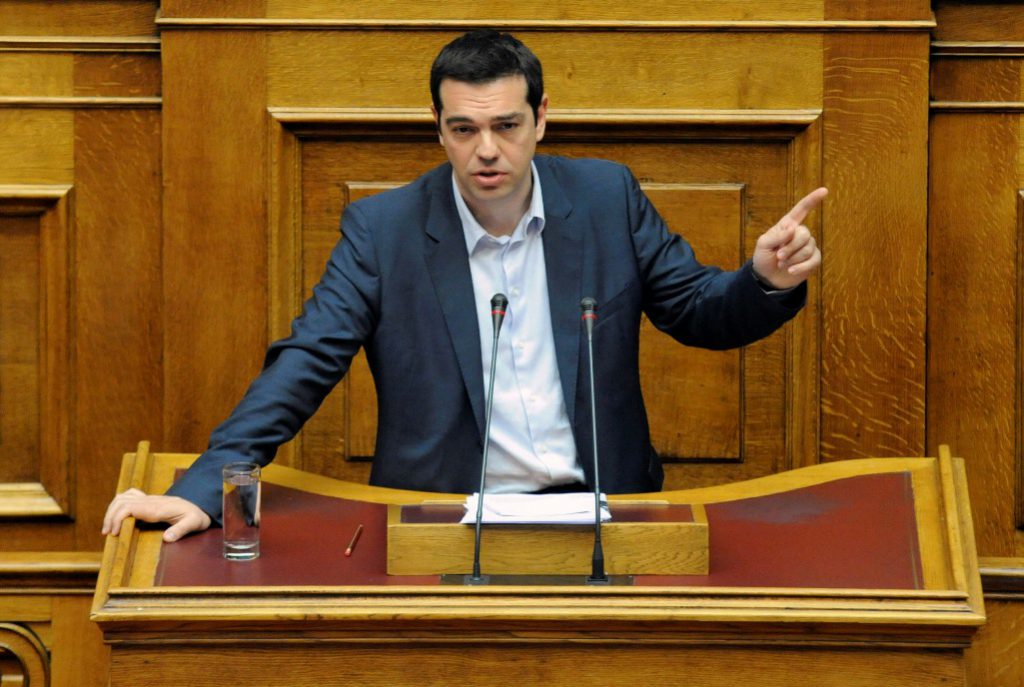 Prime Minister Alexis Tsipras launched an attack against opposition parties New Democracy (ND) and PASOK during a speech in parliament on Tuesday, saying that when they were in power they failed to tackle corruption and economic scandals, thus making public opinion "immune" to the numerous cases of kickbacks and squandering of public money.
Parliament is debating the establishment of a preliminary Committee to conduct a preliminary investigation into former PASOK minister Yiannos Papantoniou, focusing on armament programs carried out while he was head of country's defence ministry in the early 2000s.
"While we have the majority in this parliament, and we will have it for many more years, we will not let anything go uninvestigated," he said, adding that all corruption cases will we followed up until they conclude.
He said there are more such cases being investigated, such as the Novartis case and others affecting the health sector. "I have the feeling that during the debate on these cases you will not be as carefree as you appear today in the preliminary investigation for Mr. Papantoniou, nor such advocates of transparency," he told ND and PASOK, adding that as soon as next week there will be more issues to discuss.
Tsipras criticized ND president Kyriakos Mitsotakis and PASOK/Democratic Coalition leader Fofi Gennimata for skipping the debate and made innuendos about the tenure of former Prime Minister Kostas Simitis.
He also criticized the law offering immunity to ministers and explained why the government coalition decided to form an investigative committee. The biggest crime committed by the ND and PASOK governments, he continued, is not so much the possible criminal offenses of their ministers which will be investigated, but the "toxicity with which you permeated society, so that each case of corruption and opacity is tolerated with apathy."
"And instead of a courageous self-criticism you has the nerve, when the country was in a whirlwind, to […] tell people they were responsible for the bankruptcy and that, at best, they were involved in this," he said./IBNA