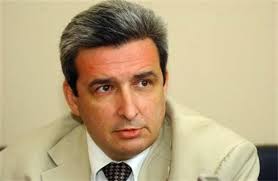 By Clive Leviev – Sawyer of The Sofia Globe
There are close to 8000 refugees in Bulgaria and the number is expected to reach 11 000 by the end of the year, with some days already seeing more than 200 people seeking refuge in the country.
These figures emerged as Parliament's committee on internal security and public order and on foreign affairs held a joint meeting on October 23.
According to Deputy Interior Minister Vassil Marinov, who attended the meeting, the precise number of refugees was 7365 but to this number should be added 500 people in custody after crossing the state border illegally but who had not yet had their identity data and fingerprints recorded.
Marinov's figure is notably higher than that given on October 21 by Interior Minister Tsvetlin Yovchev, who said that there were 6445 refugees, of whom about 4400 were Syrian refugees.
The number of refugees continues to exceed the space allocated in State Agency for Refugees and Interior Ministry facilities.
It also emerged that apart from 12 people from various countries who are to be deported because they have been deemed to be a potential threat to national security.
The committee was told that in coming days, there would be face-to-face talks between the Bulgarian and Turkish foreign ministers to discuss the issue of border control from the Turkish side and the as-yet unsigned readmission agreement between Ankara and the EU that would enable refugees to be returned to Turkey.
Nine people were arrested on October 23 as they attempted to leave Bulgaria over the Serbian border and head on to Western Europe.
Four EU countries so far have sent assistance to Bulgaria in the form of blankets, mattresses, household items and other essentials. The countries are Austria, Hungary, Slovakia and Slovenia.
On October 16, Bulgaria submitted a request for assistance under the European crisis response mechanism.
"I thank the countries that offered support in such a short time. Bulgaria is doing what it can to cope with the influx of refugees. The assistance provided by the European Commission and member states is proof that Bulgaria is not alone in this difficult time," said Kristalina Georgieva, European Commissioner for International Cooperation, Humanitarian Aid and Crisis Response.
Marinov said that there were 200 Algerian citizens who were to be deported, but this could not be done directly to Algeria because that country did not accept charter flights. Sending them to Algeria via a third country was being explored.