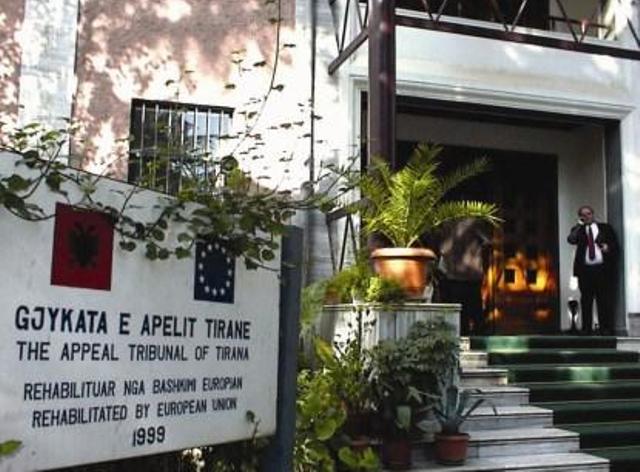 Eight out of ten judges of the Appeal Court in Tirana cannot justify the wealth that they declare voluntarily.
The High Inspectorate of Declaration and Audit of Assets and Conflict of Interest (HIDAACI) says that 70% of judges in the courts of appeal are not able to justify the wealth declared during their career.
Some say that the fact that this is wealth declared voluntarily is a cause for concern. Meanwhile, there are many cases where the wealth is not declared, their origin is kept hidden and/or it is registered in the name of other people, family members of friends.
Sources from HIDAACI say that after analyzing the information received by it, 64 out of 81 judges of the courts of appeal or 79% are not able to justify the wealth declared during their career in the justice system. In total, the amount belonging to 64 judges of the court of Appeal which is unjustified amounts to 2.7 million USD.
Out of the number of judges that have resulted problematic, based on the declarations made in the past 10 years, 16% of them have been problematic in 6 annual self assessment claims, 31% in 2 and 3 and 53% have only one problematic self assessment.
From these judges, the declarations of which have been considered problematic, in the past ten years, HIDAACI has pressed charges for concealing their wealth against three judges: Gjin Gjoni, Alaudin Malaj and Petrit Aliaj.
The head of the Albanian Union of Judges, Gerd Hoxha, says that among these judges, there are also problematic people, but he stresses that concrete facts must be offered and that responsibility is individual.
"I am aware of the fact that there are problems within our ranks. There are people who could have problems with their professional ability, with the declaration of their wealth, they can have problems with their figure, but given that we are judges, we tend to talk only when we are put in front of facts. This is an individual responsibility. People who cannot justify their wealth have an obligation to answer before the institutions in relation to these declarations. But these people, which I hope that they're few in number, should not generalize the entire body of judges and prosecutors". /balkaneu.com/