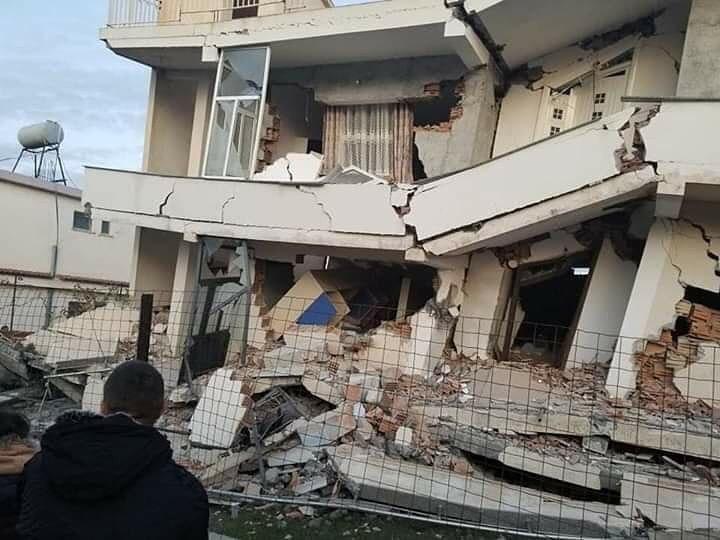 Kosovo and the region provide assistance
At least eight people have died and 200 people were hurt after a 6.4 Richter earthquake hit Albania, causing buildings to collapse and leaving people trapped under rubble.
The tremors were felt in Kosovo and other neighbouring countries.
The quake hit the coastal town of Durres, 34 km northwest of the capital, Tirana, early on Tuesday morning.
Albania's president Ilir Meta said that the "situation is dramatic" and promised that "all efforts are being done to take the people out of the ruins". Prime Minister Edi Rama said this morning that all government agencies are "intensively working to save lives at the fatal spots in Durres and Thumane". "It is a dramatic moment where we should preserve calmness, stay alongside each other to cope with this shock", Rama wrote on his Facebook page.
Kosovo's president has talked to Prime Minister Edi Rama, where he was briefed on the situation.
He assured Prime Minister Rama that Kosovo will stand by and support Albania.
"The relevant units of the Kosovo Security Force have already begun moving to areas affected by the earthquake", he said.
Support has also been provided by North Macedonia, Greece and other countries in the region./ibna