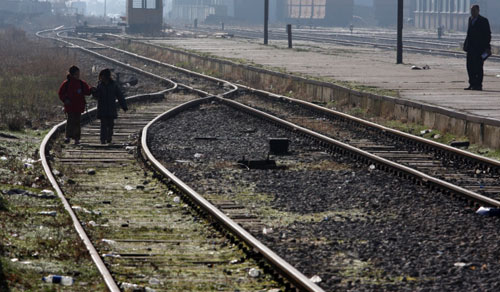 Skopje, October 4, 2013
8 companies have handed in their bids for the construction and renovation of railway linking Kumanovo to Bellakovs, 30 km long.
For the realization of this project the European Bank for Reconstruction and Development has allocated 45.5 million Euros for this project.
Amongst these compared there are two companies from Greece and Austria and one from Germany, China, CzechRepublic and Turkey. The Greek companies were "Aktor" and "Terna", from Austria "Shtrabag" and Por", from Germany "Viber", from China "Sinohido", from Czech Republic "Subtera" and from Turkey "Acilim".
The highest bid was offered by "Acilim" company (58.319.595), while the lowest one from the German company "Viber" with 41.441.469.
The opening offers follow the evaluation process.
The renovation of this part of the railway, which is part of the 8th Corridor will involve the installation of new tracks, 8 bridges, the construction of three stations. /ibna/