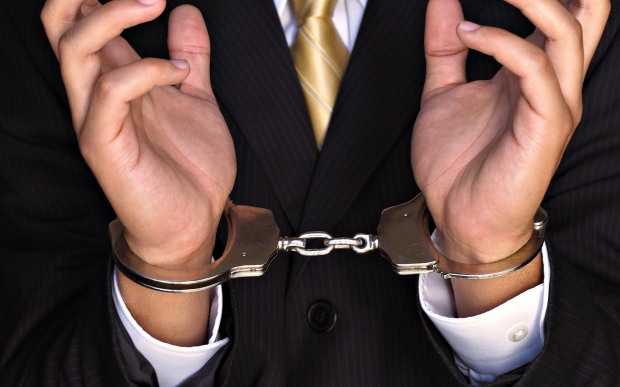 Belgrade, December 28, 2015/Independent Balkan News Agency
By Hari Stefanatos
Serbian police arrested 79 people, among them is a former minister, accused of various offenses of corruption, which have allowed the embezzlement of funds of over EUR 100 mln, announced the Interior Minister Nebojsa Stefanovic.
"These people have committed since 2004 several corruption offenses, abuse of power (…) which allowed them to embezzle more than EUR 100 mln.
Among them is a former minister, several former high-ranking civil servants, mayors and former mayors, as well as managers of large enterprises", Stefanovic said, refraining to disclosure the name of the former minister, but rather naming him only with the initials of his name, S.M.
According to the website of the newspaper Blic, the initials refer to Slobodan Milosavljevic, former Minister of Commerce in the pro-European government of Zoran Djindjic, the Serbian prime minister who was murdered in March 2003, according to the AMNA.
Milosavljevic had also served as president of the Serbian Chamber of Commerce.
According to Serbian media, the former director of the national office for combating corruption Zorana Markovic and businessman Zeljko Zounits, owner of the company Beohemija, are also among the suspects arrested, including seven high-ranking officials who had served as deputy ministers.
"The suspects are involved in money laundering cases, abuse of power and corruption", the Minister of Interior also noted.
Stefanovic also said that the investigation against these suspects "intensified during last year", adding that the police is looking for five other suspects.
"This is the biggest operation made to combat corruption and economic crime. Our fight against corruption does not take into account whether someone belongs to a political party, nor the office held by the suspects", the minister concluded.
The announcement of these arrests comes two weeks after the opening on December 14, of the first two chapters of the accession negotiations of Serbia with the EU, following the normalisation of relations between Serbia and Kosovo.