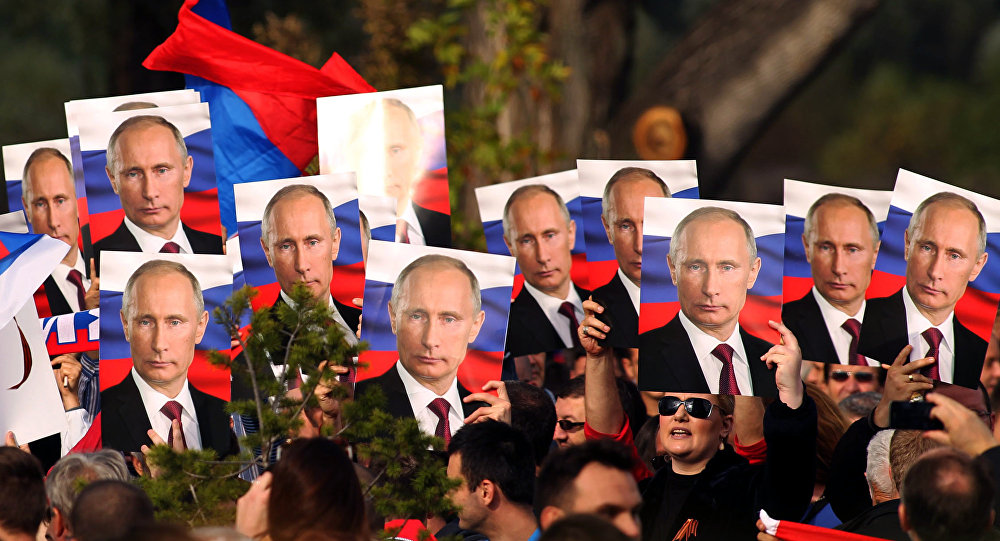 Russian President Vladimir Putin will visit Belgrade on January 17 and, according to Serbian media, he will be received by tens of thousands of citizens. The reception will take place in the square in front of the church of Saint Savva, which the Russian President intends to visit.
The newspaper Vecernje Novosti reveals that the gathering is organized by various "patriotic organizations" with the support and contribution of the ruling Serbian Progressive Party (SNS) of Aleksandar Vucic. Sources from the organizers' lines told the newspaper that the citizens will initially gather in the center of the city – the Republic Square – and will make a march to the church of Saint Savvas where they will welcome the Russian leader. The organizers say that this gathering will not be political in nature but would be an expression of the Serbian people's gratitude to Vladimir Putin for the support he provides to Serbia at the international level. The estimate of the organizers is that about 70000 people will be gathered to welcome Putin.
The independent newspaper DANAS reveals that all Serbian Progressive Party (SNS) party organizations in Serbia have been instructed by the party's headquarters in Belgrade to organize the arrival of citizens at Putin's host gathering. What's more, it has been determined how many people each party organization must to bring to Belgrade. Thus, the party organization of the SNS in the city of Nis is required to transport 3000 people, while from Kragujevac 2500 people.
Political observers believe that this concentration is primarily of a political nature and is an attempt to demonstrate Alexandar Vucic's power, as well as a diversion in the protest rallies that are being organized for two months by the opposition. Besides, one day before the arrival of the Russian president, the opposition parties are organizing a protest on the occasion of the one-year anniversary of the assassination of the Kosovo Serb leader Oliver Ivanovic. Opposition parties accuse Serbia's political leadership of undermining Ivanovic's murder investigation./IBNA