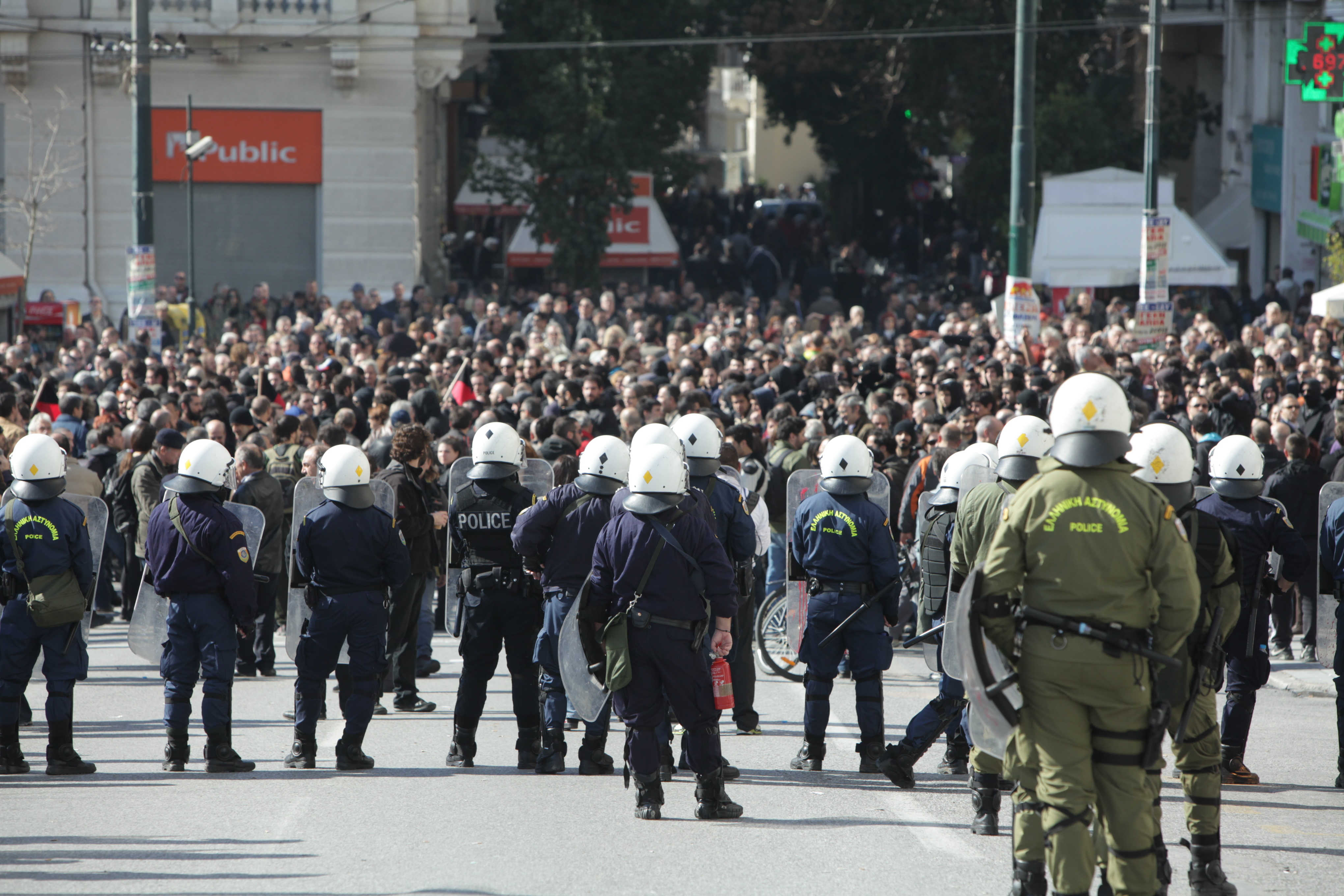 By Spiros Sideris – Athens
The events of the Polytechnic anniversary in Athens will take place under strict security measures and 7000 police officers.
Last year the events and the established march to the American embassy took place without incidents, while minor incidents had occurred after its end at the alleys of the district Exarchia.
Last week the deans of the universities passed the door of the Ministry of Public Order to discuss this year's measures, while at the beginning of the week there was a meeting of senior officers of ELAS in the presence of Minister Basilis Kikilias and the head of ELAS Dimitris Tsaknakis.
According to reports, the directive given by Kikilias is to take all necessary precautions to ensure that this year's events and the march to be conducted smoothly, under the shadow of the protests in higher education.
The Law School and the University of Economics have already been surrounded by police forces, while the next three days will security measures will intensify at Universities in other parts of Athens, the US embassy, the Treasury, the Parliament and elsewhere.
On Monday, November 17 the gates of the University will be closed after 13:00, followed by the march to the US embassy at 15:00 from the Klafthmonos square.
The anniversary events refer to the Athens Polytechnic uprising in 1973. It was a massive demonstration of popular opposition to the regime of the Military Junta that had violently taken control of the country on April 21, 1967.
The uprising began on November 14, 1973, with occupation of the Technical University of Athens by and university students that escalated into an almost anti-junta revolution and ended in bloodshed on the morning of November 17, after a series of events that began with the entrance of battle tanks in the main yard of the University and the reinstatement of the relevant martial law prohibiting concentrations and traffic in Athens and Thessaloniki.