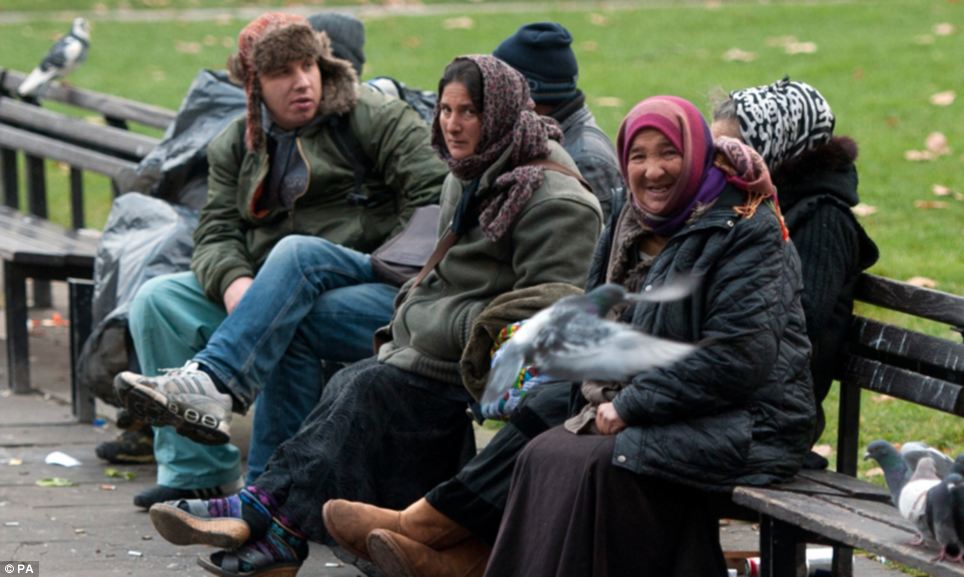 Sofia, January 6, 2015/ Independent Balkan News Agency
By Clive Leviev-Sawyer of The Sofia Globe
Bulgaria has confirmed that 684 illegal migrants will be returned to it from other European Union countries, adding that claims that 7000 are to be returned are misleading.
This emerged from statements in a radio interview on January 6 by Interior Ministry chief secretary Svetozar Lazarov.
Bulgaria is expected to face an increase in illegal migration when spring brings warmer weather, while various government departments debate how to respond.
Also on January 6, Interior Minister Vesselin Vuchkov denied that there was a "dispute" between him and Defence Minister Nikolai Nenchev, a statement that followed calls by Vuchkov for temporary deployment of military personnel to assist in guarding the border, which Nenchev has rejected.
Vuchkov said that there were discussions on how to safely guard the border with Turkey – the main crossing point into Bulgaria of illegal migrants from the Middle East and North Africa – with a deadline of two weeks to come up with solutions.
"We are talking about temporary help, with equipment, road construction and personnel," said Vuchkov, adding that Deputy Prime Minister Meglena Kouneva was making a great contribution in trying to resolve the problem.
Commenting on reports that several thousand refugees would be returned to Bulgaria, because they had been registered in the country but had headed onwards to other EU states, he said that there was correspondence about the matter "but that does not mean that they will be returned".
"No European country wants to dump refugees in another," he said.
On January 6, head of state President Rossen Plevneliev also joined the debate about using military personnel to help secure Bulgaria's border with Turkey.
The idea was, to put it mildly, not a good one, Plevneliev said. It could become a very serious foreign policy problem for Bulgaria.
"Imagine what a diplomatic scandal awaits us if we guard our border with a country that is an ally, as Turkey is," Plevneliev said.
He said that he hoped that the government would find an appropriate solution and that the Interior Ministry would find the resources to cope with the situation at the border.
On January 5, the government media office said that an action plan addressing border protection and tackling the refugee pressure on the country is to be presented within two weeks to the cabinet.
This was agreed at a working meeting between Deputy Prime Minister Kouneva and Minister of Interior Vuchkov, Defence Minister Nenchev, Minister of Regional Development and Public Works Lilyana Pavlova and Minister of Agriculture and Food Desislava Taneva.
The meeting decided to establish two working groups – one responsible for legal matters, and one in charge of logistics issues.
The working groups were scheduled to meet on January 6 to discuss in detail the construction of the border fence, as well as the assistance the Ministry of Defence could provide with border protection equipment and logistics.
The Ministry of Agriculture and Food and the Ministry of Interior will hold a further meeting to discuss the construction of 110km of gravel roads in forest areas around the border and that could be constructed by the Ministry of Agriculture and Food.
The meeting also discussed the issue with the possible return of individuals, who have already received or are currently seeking asylum, who were first registered in Bulgaria, but detected by the authorities in other EU countries, the government media office said.
Refugees are registered in Bulgaria, as the first EU country they enter, by the Border Police. Those individuals seeking asylum are then entered into the EURODAC system – a European fingerprint database of asylum seekers.
According to the Dublin Regulation, if these individuals are caught in another EU country, an inquiry is sent to the country where the person was first registered.
In 2014, there were a total of 7851 such inquiries from more than 20 EU countries; 6873 of them concerned the return of such individuals back to Bulgaria. Bulgaria has given 3613 positive replies in compliance with the Dublin Regulation.
Kouneva emphasised that a positive reply did not mean the automatic return of individuals to Bulgaria, but that the country had to be prepared, the media office statement said.