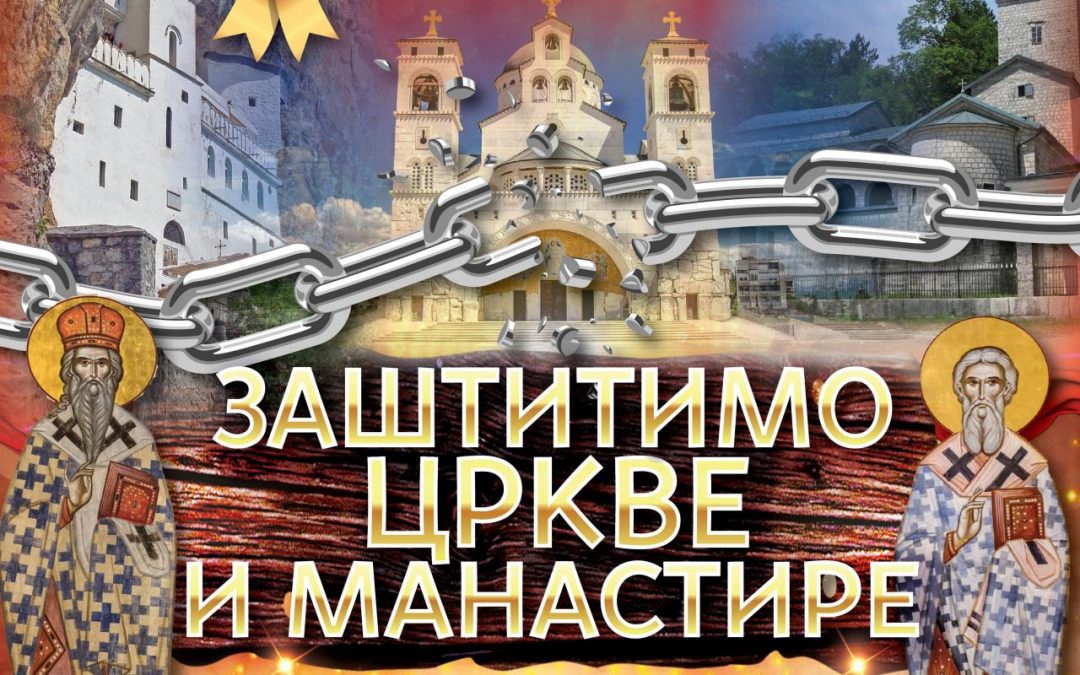 The Metropolitanate of Montenegro and the Littoral of the Serbian Orthodox Church announced today that a petition on the rejection of the Draft Law on Freedom of Religion has been signed by more than 60,000 people, thus giving their full support to the struggle against the encroachment of the holy places in Montenegro from current authorities.
"The oath of the Trinity Council, held on June 15 in Podgorica, invites us to testify to Christ Crucified and the Resurrected to all and at all times and to preserve the dignity, identity and shrines of the Church to which we belong and to which our ancestors belonged throughout the history of Montenegro", announced from the Metropolitanate of Montenegro and the Littoral.
For these reasons, the Episcopal Council of the Orthodox Church in Montenegro calls on the faithful people and all who with the truth in the heart to sign a petition demanding from the Government to withdraw the Draft Law on Freedom of Religion or Belief and the Legal Status of Religious Communities and prepare a new one which will be in compliance with the dignity of Montenegro and international standards on freedom of religion.
The petition is signed in the Cathedral of Resurrection of Christ in Podgorica, as well as in all churches of Montenegro.
Montenegrin President Milo Đukanović and Prime Minister Duško Marković are campaigning against the SPC in Montenegro and they are announcing that the new Draft Law on Freedom of Religion will be before the deputies of the Parliament of Montenegro by the end of this month.
In the meantime, the Metropolitan of Montenegro and the Littoral published a letter from the Ukrainian Church, which regretted the fact that the archimandrite of the so-called "Montenegrin Orthodox Church" Boris Bojović was allowed to serve in Kiev and pointed out that it was a matter of neglect by the priests who participated in the service.
According to the letter sent to Metropolitan Amfilohije, Metropolitan Epiphanes emphasized that this happened unintentionally and that the Ukrainian Orthodox Church communicates only with Churches recognized by the Ecumenical Patriarchate. In the letter, it is emphasized that "contact with the so-called Montenegrin Orthodox Church existed until the moment of the recognition of the Ukrainian Orthodox Church's churches from the Ecumenical Patriarchate"./ibna