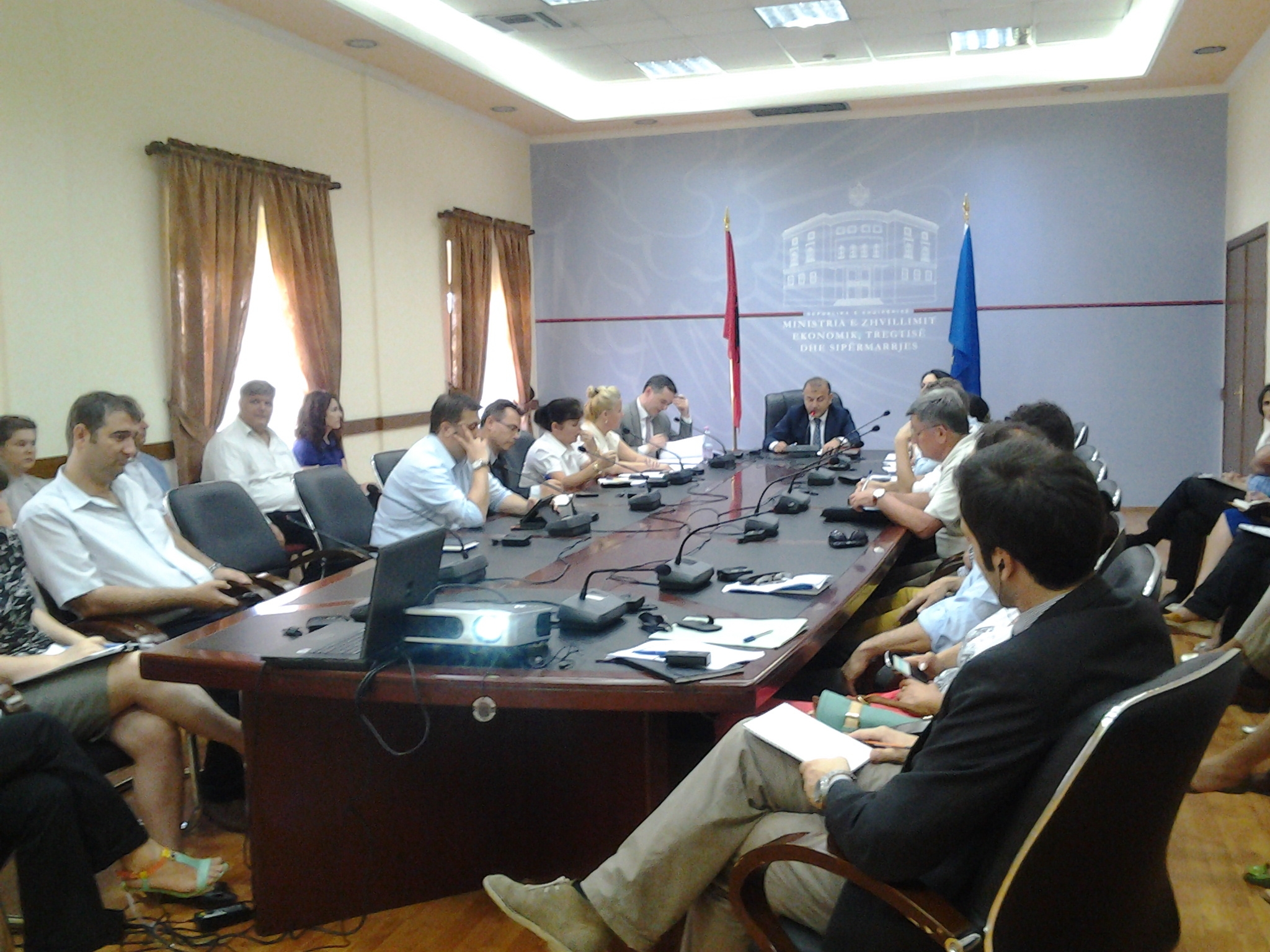 Tirana, July 8, 2014/Independent Balkan News Agency
Ministry of Economic Development, Commerce and Enterprise has prepared a special strategy to protect consumers and monitor the market in the period 2014-2020. General Secretary of this ministry, Frederik Seiti, (photo), says that the consumer strengthening policies are essential in meeting the objectives of the 2014-2020 strategy, for intelligent, sustainable and comprehensive growth, because it contributes in raising consumer confidence in purchasing goods or services.
He says that the strategy has undergone a number of consults with all the ministries and institutions responsible for its drafting, consumer organizations, businesses, academic staff, etc.
Seiti explains some of the details of the strategy. He says that an important consumer policy is now a necessity. "The vision of this strategy aims to maximize participation and consumer confidence on the market, providing them the necessary legal and institutional mechanisms, by making the market of goods and services work for them, by facilitating their choice and by insuring the application of their rights", says the general secretary of the ministry.
The aim of the authorities is for this strategy to increase consumer confidence by improving the safety of products, improvement of the transparency of market and commercial practices and the improvement of consumer education.
Based on these points, Mr. Seiti says that a number of measures and objectives which must be implemented until 2020, have been put forward.
"This strategy has a number of legal and institutional measures not only to strengthen existing capacities, but also to create important institutions such as the Market Watchdog, the absence of which has had a cost not only for Albanian consumers, but also for the functioning of a normal and competitive market", says the senior official.
The approval of this strategy will act as a basis for consumer organizations to develop educational projects in order to raise consumer awareness.
The head of the Technical Work Group, Anila Jani says that the successful implementation of this strategy may require support by donors for around 15% of its total cost.
***
Albania faces acute problems of a chaotic market, little trusted, full of abuses in quality and price.
All governments have closed their eyes in front of this. The state has done very little to control this situation. In the majority party of it, trade operates through uncontrolled prices, fake quality and lack of safety for consumers. /ibna/