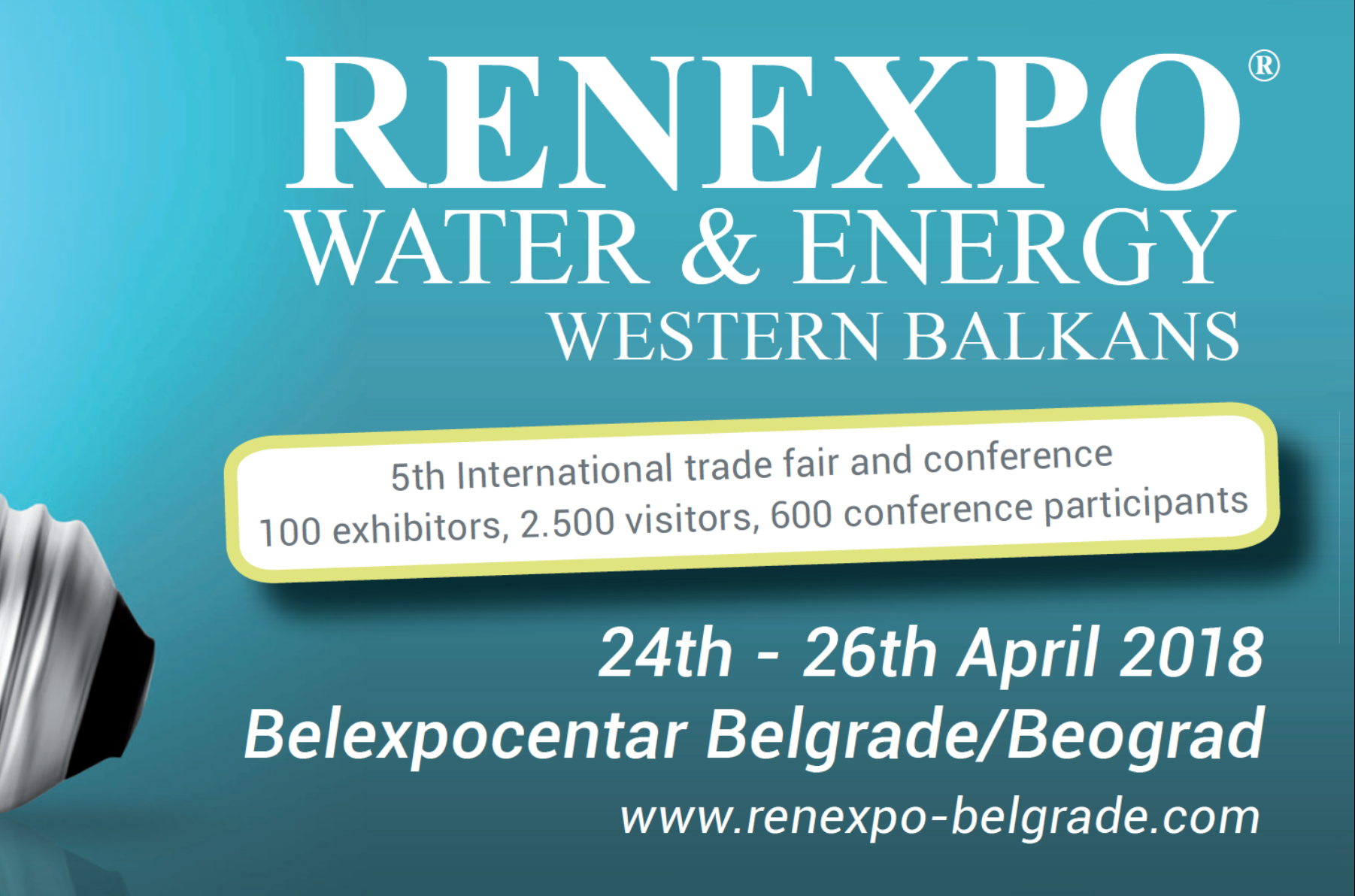 The RENEXPO WATER & ENERGY international trade fair is the largest of its kind and deals with sustainable energy development, energy efficiency, environmental protection, water management and waste and e-mobility.
The event will be held in the Serbian capital on April 24 – 26.
It is estimated that it will gather more than "2,000 experts from Serbia, region and Europe to exchange opinions, knowledge and information on the latest technological advancements, innovations and solutions for sustainable development in the field of energy and the environment", balkangreenenergynews.com reads.
The official partner country for 2018 r is Germany with a presence of 16 businesses at the fair. Some of the other participants will be Austria, France, Hungary and the Netherlands.
The director of REECO Serbia, which organized the event, Georg Röhm said that "RENEXPO in Belgrade is again this year a real international platform" adding that the meaning of "international character" is proved by the numbers themselves since 65 % of the exhibitors and 20% of visitors "are coming from abroad"…. / IBNA