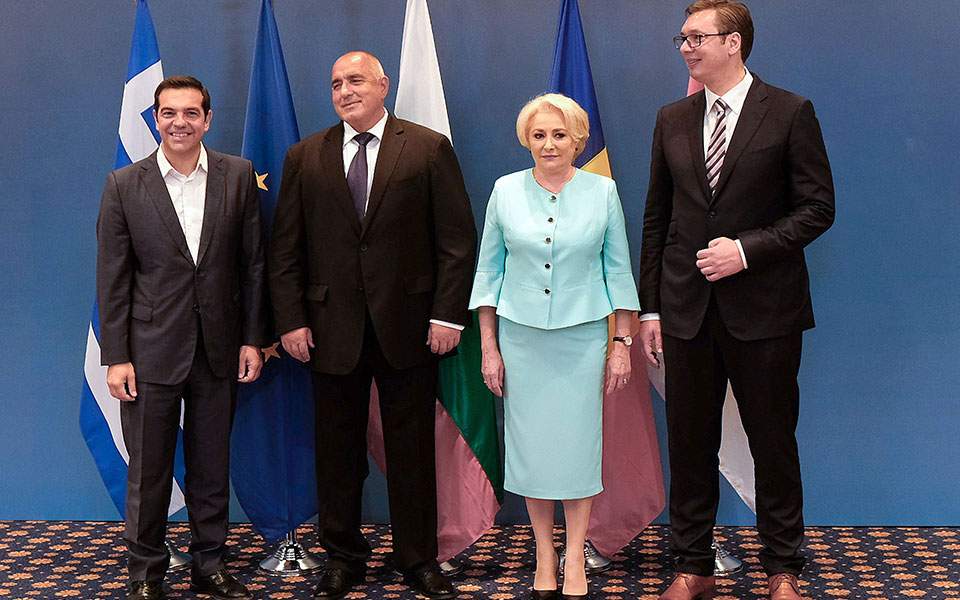 On Friday, November 2, Bulgarian city, Varna is to host the 5th Quadrilateral Summit of Bulgaria, Greece, Romania and Serbia.
According to IBNA's exclusive information, the Israeli Prime Minister Benjamin Netanyahu, who will have a bilateral meeting with the Greek Prime Minister, will also attend the working lunch at the end of the session.
The four-party co-operation that began in October 2017 in Varna, now in its fifth edition, establishes the Balkan countries' co-operation on major issues of the region such as stability, security, transport, infrastructure, energy, economy and cross-border co-operation.

Serbian President Aleksandar Vucic, Greek Prime Minister Alexis Tsipras, Bulgarian PM Boyko Borissov, and their Romanian counterpart Viorica Dăncilă will meet in Varna to evaluate the actions taken in synergies and co-operation between countries with the main topic of the project the combined transport ring which was extensively discussed at the 4th Quadrilateral Summit in Thessaloniki.
Discussions will focus on infrastructure, interconnection of road and rail axes, and interconnectivity in energy and the digital world.

The Quartet's Initiative will inspire the wider region and highlight the importance of co-operation among countries in the Balkans.
The four high officials are also to discuss the Prespa Agreement, the Kosovo-Serbia Dispute Settlement, the European Perspective of the Western Balkans, the refugee crisis, the 17 + 1 Chinese Initiative, in which Greece is also involved in, as well as regional and international issues….. / IBNA