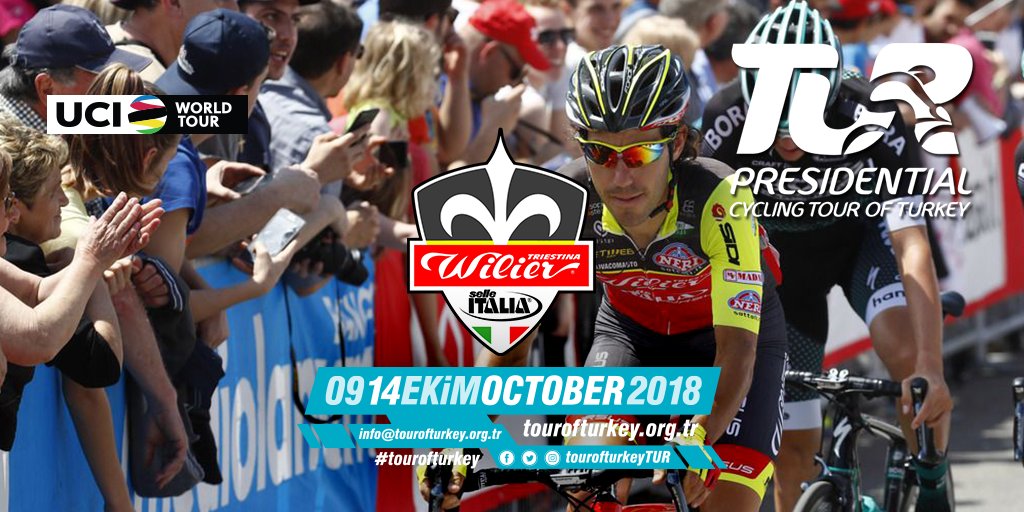 The Presidential Cycling Tour of Turkey, also known as TUR, is a professional road bicycle racing stage race held annually in Turkey, traditionally organised by the Turkish Cycling Federation, which now belongs to the world tour category.
It first "hit the road" in 1963 as the Marmara Tour. Within only two years, it had managed to gain international recognition and status and "was included within the sponsorship of Presidential Office in 1966", its official site reads.
This year's event, the 54th Tour of Turkey will be organised under 6 stages between 9-14 October 2018.
The stages of the tour are going to be:
Stage 1: 09 October 2018 Konya-Konya (149.7 km)
Stage 2: 10 October 2018 Alanya-Antalya (154.1 km)
Stage 3: 11 October 2018 Fethiye-Marmaris (137 km)
Stage 4: 12 October 2018 Marmaris-Selcuk (206.7 km)
Stage 5: 13 October 2018 Selcuk-Manisa (136.5 km)
Stage 6: 14 October 2018 Bursa-Istanbul (166 km)
Up until 2017, the tour used to be organised in April and belonged to the UCI Europe tour (till 2016). However, due to the fact that it became part of the UCI World Tour (in 2017), organisers moved the dates to October on purpose, in order "to prevent overlaps with other international cycling events".
The TUR attracts the attention of sports lovers from across the globe who flock to Turkey to enjoy it…. / IBNA